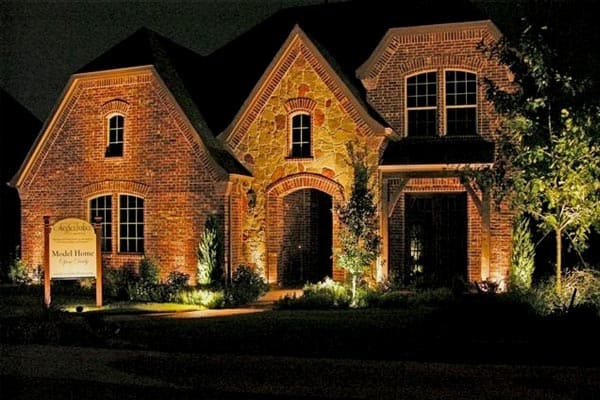 Outdoor lighting allows you to make the most out of your outdoor space because with outdoor lighting, the sunset no longer means it's time to go inside and stop the fun. Whether you are enjoying a warm summer evening by the pool or a cool autumn evening spending time with friends, outdoor lighting ensures that you can make the most of your space after dark safely. Here are some ways you can use outdoor lighting to enhance your home and really make it your own, inside and out. 
Give Your Home a Sophisticated Look Using Wall Lights
Most homeowners enjoy having a nice light at the front of their home to help them unlock the front door and just welcome them home. A new modern twist is to have two wall lights mounted on either of the front door to give your home a symmetric and sophisticated look. For color options, black wall lights against a lighter color wall makes a bold statement. In addition, exposed bulbs give a more industrial-chic feel to your home.
Position Gorgeous Lighting Near Water For a Magical Effect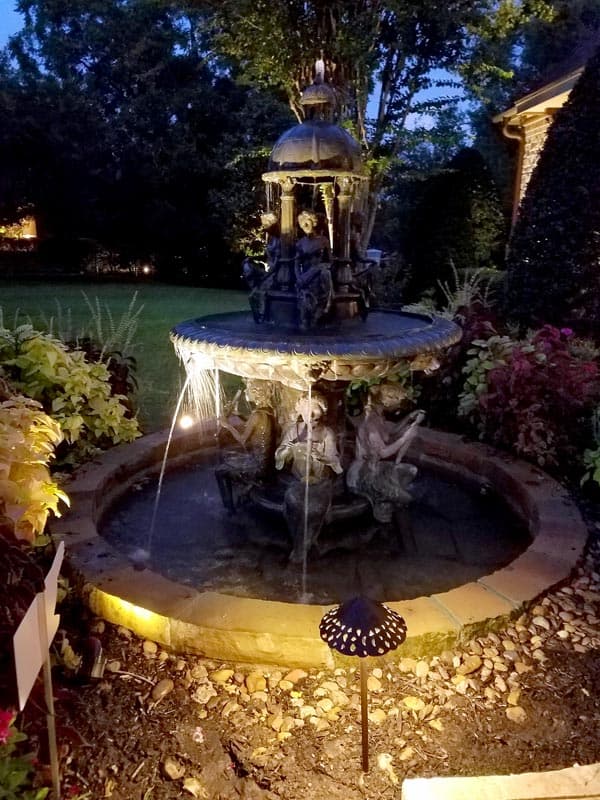 Soft light reflecting off a pond or a fountain can help give your home a mystical feel. Another unique modern idea is to add pond lights beneath the water to give off a mesmerizing glow while still keeping a minimalist feel to the entire yard. This technique also helps highlight aquatic plants nicely as well. Traditional garden beds don't have to be the only place to show off your excellent taste in plants now.
Pendant Lights for Outdoor Dining Areas
Pendant lighting adds a cozy feel to any outdoor dining space. The only thing that is required is a sturdy patio cover such as a pergola or gazebo to hang the pendant light from. Using architectural designs for your pendant lighting can help bring a further contemporary twist to your outdoor dining area while giving enough light. Make sure the material for the fixture complements your outdoor table or other outdoor dining fixtures.
For example, you might consider using aluminum to complement a black table as the bright metal will contrast the dark table nicely. Another idea to add a bit more of a naturalistic feel is to add climbing foliage around any pillars to provide a soothing dose of green that will soften more industrial design choices and enhance cozier, more natural design choices.
Contemporary Beam Lighting for Outdoor Dining Areas
If you don't like the look of the pendant lighting, contemporary outdoor beam lighting is something you can consider instead. Beam lighting gives a bright shine to any surface underneath, allowing your guests to enjoy their food and company. It can also help make an area feel nice and cozy while also creating a nice comfortable sense of ambience. The sleek lines of the beams can complement any type of outdoor table and create a sophisticated look that is hard to pass up.
Use Uplights to Create a Nice Subtle Glow

If you are looking to create a more subtle lighting experience for your outdoor living areas, then uplights may be the option for you. Uplights are installed in the ground and can be used to highlight flowerbeds or define built-in benches. They do this without obstructing the view or taking the focus away from whatever they are highlighting. Uplights can also be used around the base of potted trees to show off the natural beauty of the bark or the unique color of the leaves.
Need Help Creating Your Dream Contemporary Outdoor Lighting Design?
From the placement to the temperature to the shape, there are many choices to make when it comes to designing your ideal outdoor lighting. While the abundance of options means that there is almost certainly the perfect combination to bring your dream to life, navigating all the choices can be difficult and frustrating. That's where the expertise of our team at Creative Nightscapes comes in handy. With our skills and years of experience, you can trust us to help you create your dream contemporary outdoor lighting design as painlessly and efficiently as possible. Take the next step to finally being able to lounge in your dream outdoor space; contact us today!
Additional Resources: