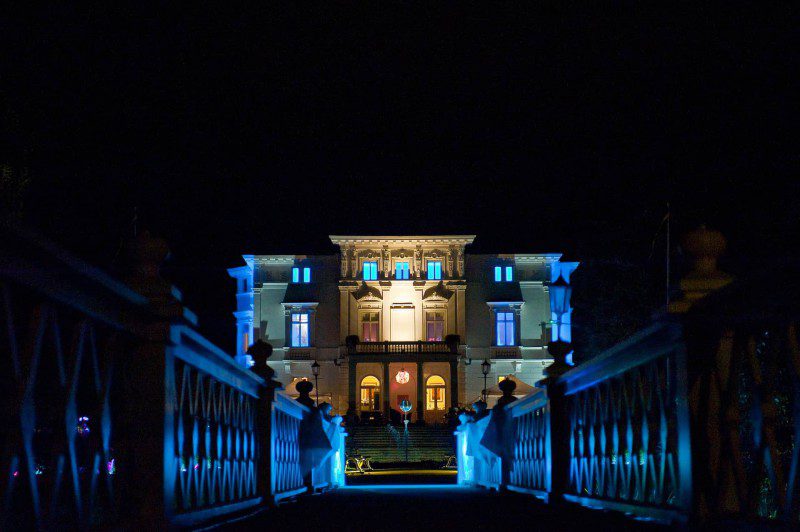 An exterior lighting system allows homeowners to highlight the beauty of their property while protecting their homes from vandalism and thieves. Professionally installed outdoor lighting systems are beautiful and functional, and the elegant simplicity of an effective design can fool homeowners into thinking that exterior lighting systems are easy to design and install.
However, exterior lighting design is a complex process, and exterior lighting systems are difficult for homeowners and business owners to install on their own. That's why having a professional outdoor lighting specialist to walk you through the design process can ensure that your home is presented in the best light. But with so many outdoor lighting companies in the DFW metroplex, it can be hard to determine which one is best suited for your property. The outdoor lighting specialists at Creative Nightscapes are committed to serving our community, so we created this guide to help you determine which outdoor lighting companies are worth your investment.
What Should I Look For In an Exterior Lighting Design Company?
How Much Experience Does the Outdoor Lighting Company Have?
The exterior lighting company you choose should have years of experience creating and installing outdoor lighting systems. Experience matters in this industry and the quality of your outdoor lighting system depends on their qualified professionals. You need a company that will be able to design the most attractive and effective outdoor lighting system for your budget.
Are the Outdoor Lighting Specialists Experts in Their Field?
Whether you're working with specialists or the owners of the outdoor lighting company, you need professionals who are experts in their field. If a bulb bursts above the garage or a wire is exposed, you'll want an exterior lighting design company that can address these and any other problems effectively.
What Does Their Outdoor Lighting Portfolio Look Like?
Your exterior lighting design company should have photos of past designs. When you choose the right design for your property, you'll have confidence that your outdoor lighting design company has handled the installation process for hundreds of other home or business owners.
What Is the Outdoor Lighting Company's Reputation?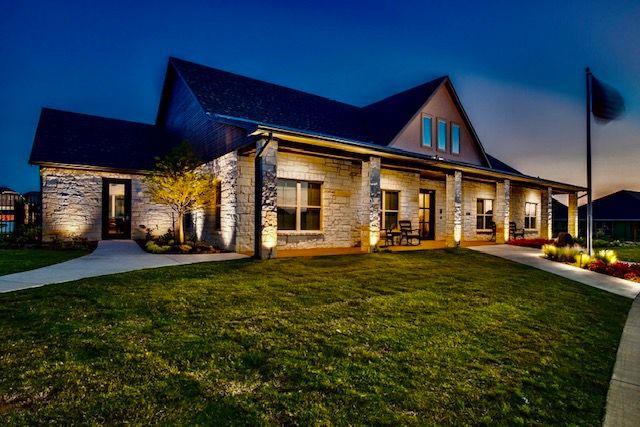 You want a company with a happy client base and good reputation in the community. Just like you, their past customers came to them for an effective outdoor lighting system and should feel satisfied with their purchase.
Don't be afraid to ask them for references that you can contact. If they refuse to give you a list of references, it is a red flag that they may be trying to hide something or they are not trustworthy. You can also look at their reviews online to get an idea of how their previous customers felt about the work they have done.
Benefits of Choosing a Professional Outdoor Lighting Company
Thinking about trying to DIY your outdoor lighting system? We recommend hiring professionals for a number of reasons due to the vast benefits you get. These are as follows:
A Professional Outdoor Lighting Company Saves You Money
While it may seem like a DIY outdoor lighting project would give you the most bang for your buck, it actually costs you more money. Hiring an outdoor lighting company ensures that you get the best quality outdoor lighting materials on the market. These fixtures and lights will last much longer than what you can buy from an online retailer or a big-box retail store.
You'll also save money because outdoor lighting professionals can ensure that your lighting is designed to not only enhance the beauty of your property but also smartly, so that the lights are protected from unnecessary damage. They can also help you avoid costly mistakes and ensure that all electrical systems are properly set up to avoid serious accidents, such as electrocution.
You Get a Professional Assessment of Your Property's Outdoor Lighting Needs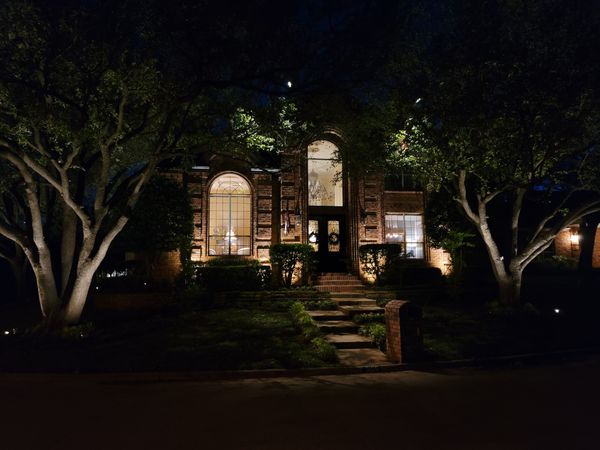 An outdoor lighting designer will provide you with a professional assessment of your property's lighting needs. They also ensure that all of your desires for your property's lighting are taken into account for the design. They will then provide a solid plan of action, showing you exactly what your outdoor lighting will look like.
An outdoor lighting professional has the knowledge and experience necessary to consider all the details of your property. For example, they will know the best installation technique to get the desired effect, such as moonlighting, whereas most average individuals won't have this knowledge. Take the guesswork out of it and choose an outdoor lighting team that can elevate your property to its highest potential.
A Professional Outdoor Lighting Company Will Act As Your Liaison
Businesses and homeowners looking to build their property from the ground up or trying to improve curb appeal will need to work with multiple parties. Architects, contractors, and more will be involved in making decisions on how to do the job best. When it comes to ensuring that your property is renovated or built correctly, all of these different parties have to work together. A professional landscape lighting designer will know how to work with you and the other parties involved in your project from the early stages and throughout its completion. They will be able to make sure no mistakes are made that could impact the overall lighting design of your property.
Having an experienced outdoor lighting designer will ensure that everything is properly coordinated so that the little details do not get overlooked. They will know when the best time is to install certain components, such as those that need to go into the cement and be installed on hardscapes, and other structures.
Resources Are More Readily Available
Outdoor landscape lighting companies have access to high-quality materials, such as architectural specified grade fixtures and bulbs, that are not always accessible to the general public. By going with an outdoor lighting company, you'll have access to these resources through your designer. They can help you determine which staples will help give your home a cohesive look that is uniquely your own.
Increase Your Home's Value With Custom Outdoor Lighting Design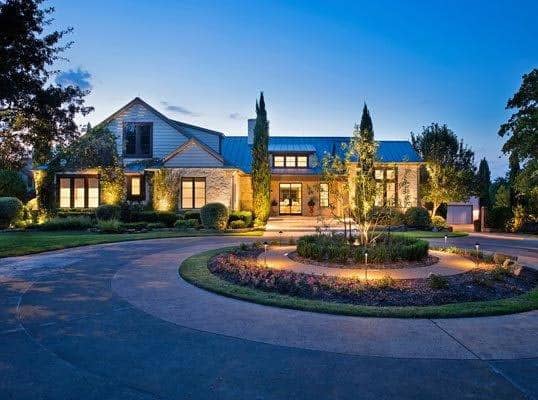 A professional landscape lighting designer will help you transform your property with gorgeous landscape lighting that brings out the natural beauty of your plants and hardscape elements.
While aesthetic appeal alone is reason enough to invest in professional outdoor lighting services, homes or businesses that have invested in outdoor lighting find that their property value significantly increases. Without any other changes to your outdoor space, outdoor lighting alone can give your home at minimum a 2% increase in the overall value. This is because outdoor lighting does the following:
Enhances architectural and landscape beauty.
Creates a more secure property.
Improves curb appeal.
Extends the amount of time that can be spent outdoors.
Create That Wow Factor With LED Outdoor Lighting
LED lighting is the top choice among home and business owners in the DFW Metroplex. This lighting is environmentally friendly and boosts visual appeal while improving the safety of your outdoor areas. It also uses a fraction of the energy that traditional types of lighting use, helping property owners see a return on their investment through energy savings.
Having a professional lighting company design your outdoor LED lighting setup will ensure that the big picture comes together beautifully with the smaller details. Maybe that is mixing different color temperatures to create stunning effects or painting larger areas of your landscape in a softer glow to mimic natural lighting. No matter what you want to enhance or create distinction for, you can trust that a professional landscape lighting designer will create that wow factor your property needs.
Combining Industry Leading Knowledge and Experience; Creative Nightscapes
Our landscape lighting designers have the experience needed to create outdoor lighting that will captivate your friends, neighbors, or customers and increase the overall safety of your property. We understand that each home and business is unique, which is why we work alongside property owners to create a design and experience that they will be proud to show off.
We work with you from start to finish, going through the design process with you to ensure that your wants and needs are met. We then offer unbeatable installation services to bring magic to the night and highlight the true beauty of your property. We have been proudly serving the community of the DFW Metroplex since 2004. We have over 7,000 lighting projects under our belt and cannot wait to work with you. Contact our team today for more information on our services or to schedule an appointment with our design team.
Outdoor Lighting FAQs
Is Professional Outdoor Lighting Expensive?
Investing in professional outdoor lighting services may have a higher up-front cost than a DIY project, but it will save you money in the long run. A professional won't make the mistakes that a novice will, often offers better warranties for the fixtures, and provides higher quality materials than big-box stores. Why spend more money over the long term when you can see a significant return on your investment by investing in outdoor lighting services from Creative Nightscapes?
Can I Modify My Outdoor Lighting Design Later?
Yes! Our landscape lighting team will be more than happy to help you redesign your outdoor lighting around new elements that you plan to add to your landscape. Whether that means adding additional lighting for a new pool build or retrofitting current lights that you have, we can make whatever you dream a reality. 
Additional Resources: