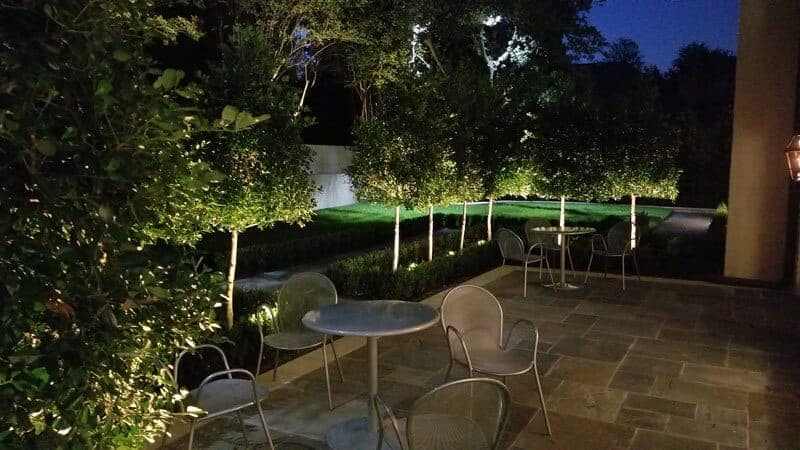 Outdoor Lighting Maintenance Frequently Asked Questions
Outdoor lighting is a worthwhile investment as it raises the value of your home, provides a layer of protection against accidents and intruders, and creates a warm inviting welcome for you and your guests.
To ensure that your outdoor lights are keeping your home and property at their best, routine maintenance is extremely important. Maintenance extends the lifespan of your system and ensures that it can handle the elements. Our team at Creative Nightscapes gets a lot of questions about what is involved in outdoor lighting maintenance. To honor our commitment to the ongoing education of our clients and community, we have compiled these questions together in this FAQ article. Here is what you need to know:
What Does Outdoor Lighting Maintenance Entail?
Many things can slowly damage the integrity and effectiveness of your outdoor lighting. The elements, such as the weather and vegetation, can damage or dirty up your lights, causing them to appear darker than they are. Performing these regular maintenance services will ensure that your lights are always looking their best.
Clean the Internal Reflectors and Lenses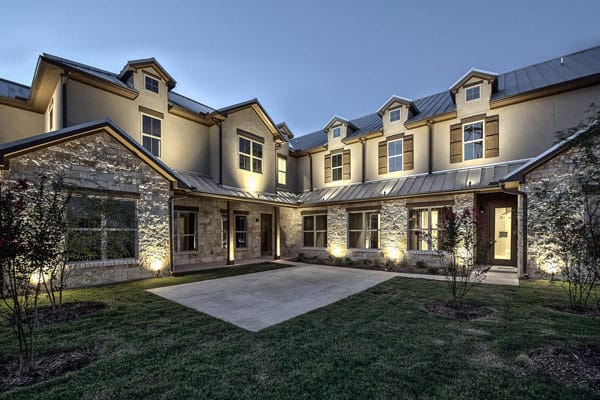 The internal reflector is the part of the lamp that surrounds the bulb and is designed to protect the bulb while also reflecting the light in the desired direction. If there is dirt or grime on the internal reflector, your light will appear dimmer or even burnt out. Wipe the internal reflector gently to remove any grime or dirt.
As with the internal reflector, dirt and debris, spider webs, and water spots can cause the light to be blocked, making it appear dull and cloudy. Cleaning the lenses will easily resolve this problem. Make sure you are doing so with a soft damp cloth.
Remove Dirt, Debris, and Vegetation Around Your Light Fixtures
Vegetation around your lighting fixture can block the light or partially cover them. Make sure to trim or cut back any vegetation that is growing close to your lighting fixtures to ensure that the lumen is not being blocked or redirected.
Check for Damaged Fixtures
If your outdoor lighting fixtures are showing signs of corrosion, damage, dents, or cracks, it may be time to get them replaced. Damaged fixtures can be extremely dangerous as they may lose their water-resistant and increase the risk of electrocution. Cracks or broken pieces, can be sharp and lead to cuts on animals or people who wander too close.
Replace Bulbs That Have Gone Out or Are Not Illuminating Properly
If during your maintenance check, you notice that some bulbs look like they are at the end of their lifespan or that have gone out, get them replaced. Try to replace bulbs when an area starts looking dim, instead of waiting for the bulb to completely burn out. This will ensure that guests and your family can safely navigate around your property. This is especially important for pathway lighting, on your patio, or in your garden.
Reposition Fixtures That May Have Been Knocked Out of Place
Whether it was a tree limb falling, heavy winds from a severe storm, or kids playing in the yard, light fixtures can often get knocked out of place. While you are making your rounds, make sure that you check that the fixtures are in their correct spot and lighting the areas you need them to.
Be On the Lookout for Exposed Wires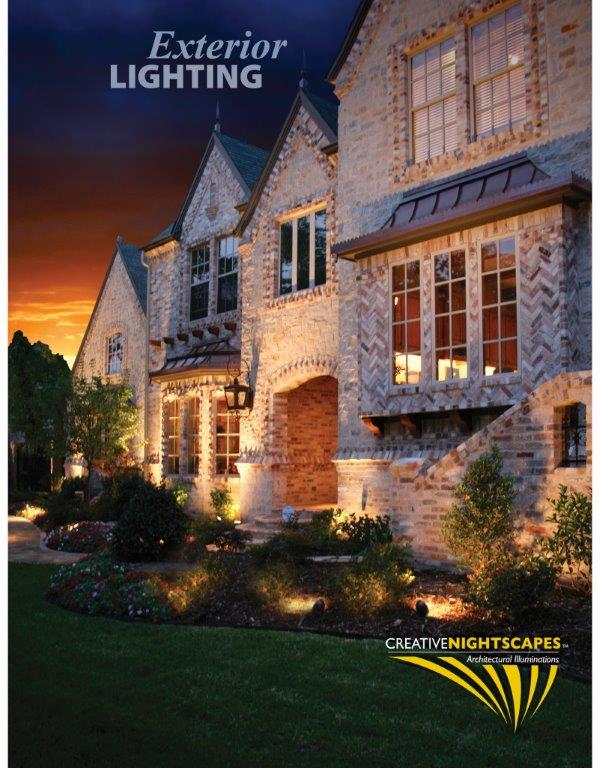 The wiring that runs between your landscape lights should be buried deep underground so that it will not be a tripping hazard to guests and to keep animals from chewing on them. If you notice that some of the wires have been exposed due to shifting soil or from animals, you will want to inspect them for damage and rebury them. It is also important to check the wires to make sure they have not become disconnected from the fixture.
What Kind of Maintenance Need to Be Done By an Outdoor Lighting Professional?
While most of the maintenance can be performed by anyone, some tasks should only be handled by a professional. Electrical wiring should not be handled by individuals who have never been properly trained, as the risk of electrocution is extremely high. If you notice that your outdoor lighting's wiring has been damaged, do not attempt to replace or repair it yourself. Turn the lights off and contact your trusted outdoor lighting specialist right away.
Need Help With Your Outdoor Lighting Maintenance?
Creative Nightscapes is proud to serve the DFW metroplex with all of its outdoor lighting maintenance and installation needs. We work to ensure that every property is placed in its best light and have become the #1 choice for exterior landscape lighting in the Dallas-Fort Worth area. Contact our team today for more information on our services or to schedule an appointment.