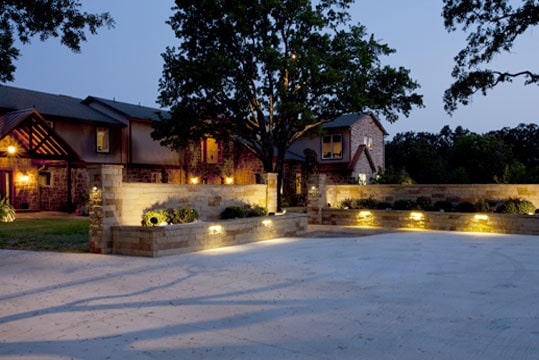 Landscape Lighting Company Serving the DFW Metroplex
Thank you for visiting Creative Nightscapes, your solution for landscape lighting in Dallas and Fort Worth. During the last 12 years, we have had the privilege to design and install landscape lighting for over 4,000 homes in the Dallas and Fort Worth area. We do the best job for the best price, always putting the customer first.
Outdoor Lighting Installation Services DFW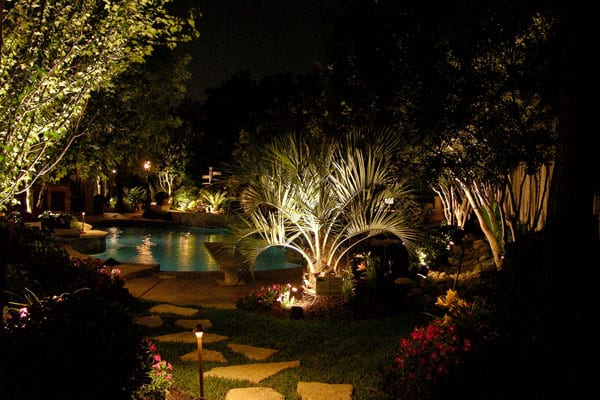 Creative Nightscapes carries and installs quality landscape lighting products with lifetime warranties on our stainless steel transformers, 15-year warranties on our fixtures, and 6-year warranties on our bulbs.
If you're not ready for a complete reinstall and simply need some lighting repairs or other assistance, we have a full-service team to take care of any service or maintenance issues with your outdoor lighting.
Our LED Lighting fixtures have a 15-year warranty or 40,000-hour lamp life. We have 'retrofit' or upgradeable, replaceable LED lamps available. These have a 6-year warranty. We are also equipped to upgrade your halogen fixtures to LED.

Call us today!
Free consultation and quote
Serving the Dallas and Fort Worth metroplex 817-581-6936
Outdoor Lighting Services