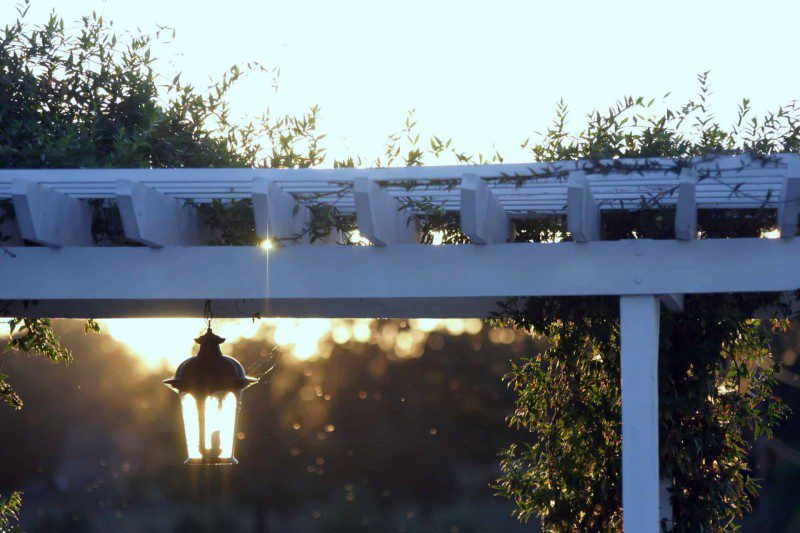 Spring is on its way! As you prepare for longer days and warmer weather, take time to map out your landscape design. An outdoor lighting system can add a decorative touch and improve the look and feel of your garden.
Outdoor Lighting Techniques For Your Garden
Lighting Trees
Ground fixtures are perfect for casting light onto small trees and shrubs. Hang lanterns from the branches of large trees to create a moonlit effect.
Lighting Garden Beds
Small fixtures are ideal for creating ambient light in your garden. Use focal lighting for attention-grabbing features, such as a rose tree or a trellis.
Lighting Garden Walls
Place light fixtures at the base of any barrier for security and safety.
Lighting Walkways
Path lighting is perfect for decorating the flower beds that border your walkways.
Lighting Fountains & Ponds
Use spotlighting techniques to draw attention to a stone fountain. Insert light fixtures around the edge of your pond to cast a soft glow on its watery surface.
Lighting Gazebos
Place a chandelier on the ceiling of your gazebo to transform it into the focal point of your backyard.
Lighting Xeriscaping
Outdoor lighting can help you decorate your xeriscaped garden while conserving water. Small fixtures can be used to uplight drought-resistant shrubs and cast ambient light on rock gardens.
Creative Nightscapes can create the perfect outdoor lighting system for your garden. We have helped over 3,500 homeowners in the Dallas/Ft. Worth area and we would love to help you design landscape lighting for your home. Call us today for a free consultation!