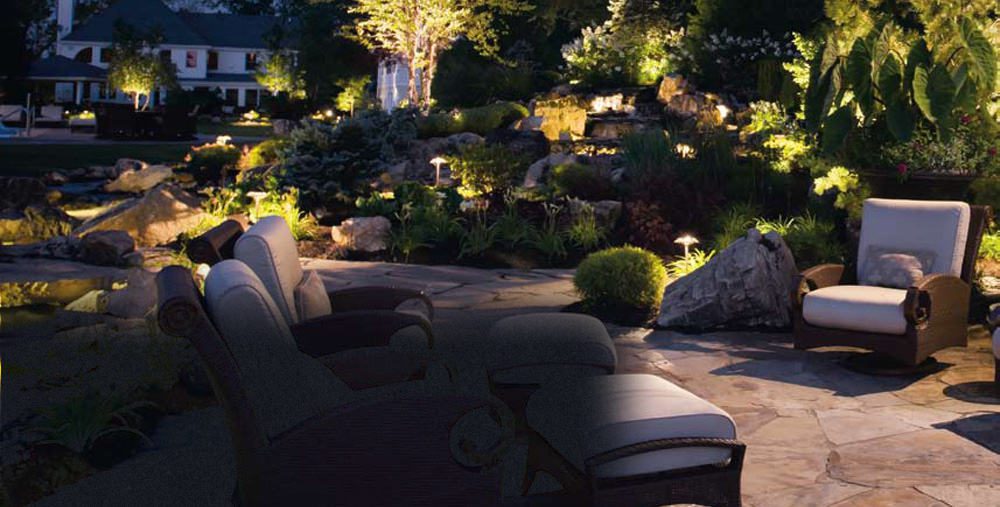 Inside Look at LEDs (Light Emitting Diodes)
You've probably noticed the word "LED" appearing on the packages of your lights more and more, and you might be wondering why it seems like everyone has suddenly adopted this new type of light as opposed to the traditional incandescent lighting you may be used to. The Creative Nightscapes team is here to help clear things up.
LED lighting has fast become the top choice among homeowners for outdoor use because it is an environmentally-friendly way to add aesthetic appeal and improve safety in outdoor areas, such as gardens and patios. At Creative Nightscapes, we're committed to helping homeowners in the greater DFW area find the most suitable LED lighting for their home exteriors and landscaping.
Knowing more about this kind of lighting can give you a head start when it comes to going over your options. Our team is here to guide you through the design process and help you choose LED lights that will flatter your home, increase its curb appeal, and improve safety.
What Are LEDs?
LED stands for "light-emitting diode." LEDs produce light up to 90% more efficiently than incandescent light bulbs. They work by passing an electrical current through a microchip, which then illuminates the tiny light sources that are called LEDs. A heat sink traps the heat produced by the light, allowing the whole bulb to remain relatively cool, one of the major differences from traditional incandescent lighting.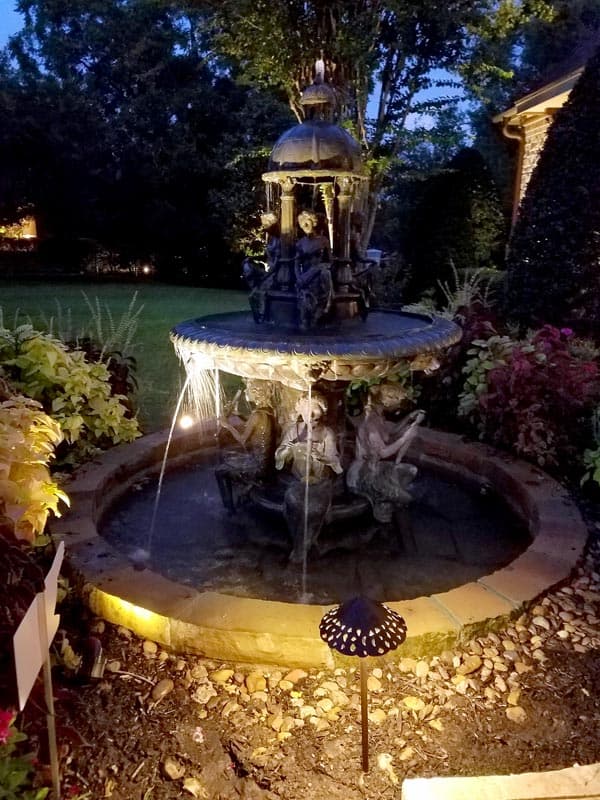 What Is the Lifespan of LED Lighting?
LED lights are popular thanks to their impressive lifespan. Unlike other types of light bulbs, LEDs do not suffer burnout. Instead, they go through a process called "lumen depreciation" where the brightness of the LEDs dims slowly over time. For most LEDs, the lifespan of the diodes is typically around 50,000 hours, but higher-end LED bulbs can reach up to 100,000 hours.
What Are the Benefits of LEDs in Outdoor Lighting?
LED lights are the perfect solution for outdoor lighting. They come in a wide range of tints, allowing individuals to choose the right one to match the aesthetic they need. They also conserve energy so you can save the environment and on your utility bills at the same time. In addition to using less energy, they reduce overall carbon emissions and also create less waste due to the mere fact that they do not need to be replaced as often as other types of bulbs.
The benefits don't end there, though. LED lights do not emit heat like incandescent bulbs do, making them safer to use around plants and for families who have children. The risk for burns or even fires is significantly lower than other types of light bulbs, so they'll help preserve your peace of mind in addition to the numerous other benefits. They'll further preserve your peace of mind because they are low-maintenance; their bulbs do not need to be replaced nearly as often as incandescent lights. 
Finally, LEDs are not fragile or easily broken despite all these benefits. They are so durable that they are able to operate well in both extreme heat and cold climates. You'll be especially appreciative of them in the summer because they do not attract insects as they do not emit UV rays. This makes them unattractive to insects.
DFW's Trusted Outdoor Lighting Professionals
No matter what kind of benefit you're looking for, LED lighting is probably the way to go based on just how many benefits they offer. If you're considering having LED outdoor lighting installed for your home in Dallas or Fort Worth, please contact Creative Nightscapes today.
Our experts will provide you with a complimentary quote and set up a consultation at your home. Based on your personal preferences and the layout and features of your property, we'll work with you to come up with the ideal LED lights to brighten your home in an eco-friendly way.
Additional Resources: