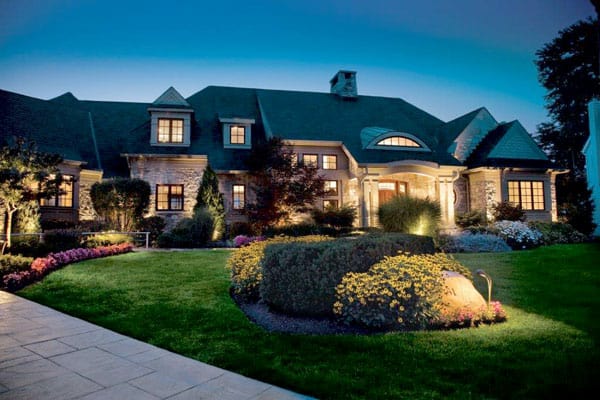 When it's time to sell a house, you want to get the most money from the sale. To do this, it's a good idea to add value to the house by doing some renovations. Don't forget to renovate the outside as well as the inside since the front of the house is the first thing potential buyers will see.
To help you with your outdoor renovations, here are 6 projects that will increase your home's curb appeal:
Simple Outdoor Renovation Projects
1. Replacing Front Door
Replacing or simply updating your front door increases your home's value by a surprising amount. An outdated door will start buyers off with a negative impression just before entering the house. An updated door, on the other hand, will invite people in and help them feel like this could be home.
If you have a wooden door, it's a good idea to do a complete replacement. People tend to like the added security that a 20-gauge steel door provides. Another thing to look for when buying a new door is glass panels; a door without panels makes the house feel closed off. To add to the security that a steel door adds, get dual-pane glass panels since they are harder to break.
If you already have a steel door or you don't have enough room in your remodel budget for a whole new door, there are a few little things you can do to increase value. A new and polished handle, a fresh coat of paint, and an interesting door knocker will add more value than you might think.
2. Accentuating Walkway
Another element that draws potential buyers into the house is the walkway. Simply adding pathway lighting and flowers along the path will help to give your home an inviting feeling. They'll also know that they don't have to worry about misstepping in the dark when walking up to the house.
If the walkway is bland or cracked, you may consider replacing it – though this may move this project into the more extensive category.
3. Garage Door Replacement
The garage door can increase or decrease curb appeal significantly. If you choose to replace the garage door yourself, this project may not be so simple. It's generally not a recommended DIY project, though, since garage doors are heavy and there are tricky elements such as the springs that – when installed incorrectly – can cause a garage door to drop on top of someone.
Like the front door, there are less expensive alternatives to full garage door replacements. Getting an inspection to make sure that all of the elements of the garage door are working right is a good idea. After that, all you need is a new coat of paint. If you want to draw the eye towards the garage, paint the door a bold color such as red; if you want to draw the eye away, paint it white or gray.
Extensive Curb Appeal Projects
1. Landscaping
If you have no current landscaping (besides grass) or you need a full remodel, this project may get a tad expensive. However, there are small projects that you can do to greatly increase your home's value. Nevertheless, this project will take significant time and possibly money.
One of the most important ways to make your home seem attractive is to clean up your lawn. This includes mowing the grass, removing weeds, and trimming trees and bushes. Next, you can add beauty to your home's exterior by planting beautiful flowers and bushes in front of your house.
Another way to improve your landscaping is by adding landscape lighting. Hiring a professional is the best way to do this effectively, but you can also do it yourself. Light up beautiful trees and bushes and highlight any stonework. If you have a lovely home exterior that you want to draw attention to, add uplights right in front of the house. Security lighting adds an element of safety that is also attractive to potential buyers.
2. Replace Outdated Siding
Old siding is simply not attractive. It's an important element to replace since it runs the length of your house. You can simply replace the old vinyl siding with new vinyl siding, but stone veneer is a better replacement option since it's really popular right now.
3. Replace the Roof
All of these renovations are for naught if the roof looks like it may give out soon. Cracked and loose tiles should be replaced; you may even consider getting the whole thing replaced, since "recently-replaced roof" is an attractive selling point to buyers. You may even opt to get the whole roof replaced if it simply looks outdated.
When it's time to increase your home's curb appeal, call Creative Nightscapes. They'll create a lighting design that will help you highlight your pathways, plants, new stone veneer, and any other elements that would benefit from some outdoor lighting.