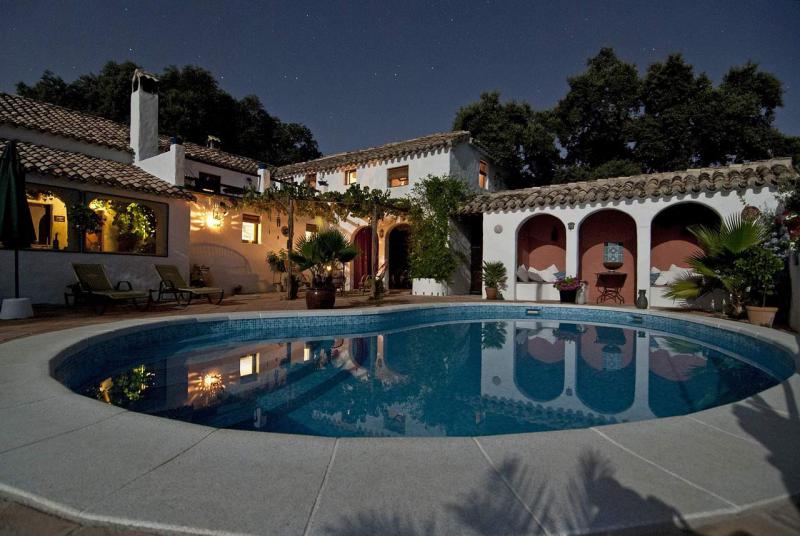 Many homeowners can agree that well-placed outdoor lighting can help elevate the appearance of any home. The outdoor living spaces and entrances to your home can be a bit spooky at night, but outdoor lighting can quickly change that feeling of something lurking into the shadows into a feeling of home and comfort.
A well-lit environment can do so much more than provide an inviting ambiance for your home. Outdoor lighting helps make your property safer by reducing the risk of slip and fall accidents and also decreasing the risk of crime. Many homeowners, however, are hesitant to invest in the outdoor lighting they need because they feel too much lighting will wash out their home instead of adding to its charm. Our team at Creative Nightscapes understands these concerns, which is why we have taken the time to create this article which focuses on how to achieve a safe and secure place for you and your loved ones through outdoor lighting, without sacrificing aesthetics.
Illuminate the Dark Areas of Your Home
To get the most out of outdoor lighting, it's a good idea to walk around your home at night. Identify all the dark places that need light for safety and security, or to accentuate special areas of your yard, such as a garden.
It is important to keep in mind that burglars prefer dark spots of your property, as it is easier for them to remain out of view as they plan their best course of action to get into your home. Outdoor lighting makes hiding in the shadows nearly impossible for burglars. Many burglars will oftentimes bypass houses with outdoor lighting, as it would take more effort and has more risk for them to target a house with outdoor lighting.
Here are some areas of your home where adding light can enhance the beauty and safety:
Lighting Up Dark Entrances
One of the most important places to install outdoor lighting is for your entrance ways. Neighbors can see suspicious activity at your door if the entrance ways are properly lit. On top of that, entryway lighting not only helps secure your home but it also provides an inviting atmosphere for guests. Here are some entrance ways that should have lighting:
Your Front Door: Your front door is often the go-to area for guests to enter and leave your home. Beautiful outdoor lighting by your front door will show off the gorgeous architecture, help guide guests inside safely, and deter criminals who may be looking for a way to sneak inside
Your Porch or Patio Entrance: Other entry ways that are not often thought of are the side and back entrances. If your home has a back or side deck or patio, then make sure these are lit up as well. One of the best ways to do this is to use uplighting. Uplighting not only shows off the beauty of your home's architecture but it also helps prevent shadows, glare, and light from spilling into your home's windows. 
Security Lighting for Pathways
Pathways should also be well-lit at night to help your guests safely navigate from one outdoor living space to another. As an added bonus, pathway lighting can be used to line flower beds to help keep guests from accidentally stepping where they shouldn't. 
There are many techniques to pathway lighting that can help keep your guests safe while also elevating the aesthetics of your outdoor space. For example, bollard lights can be used at the beginning and the end of your pathways with flush lights installed in the ground to keep guests walking in the right direction and avoiding tripping hazards.
Security Lighting for Decks and Patios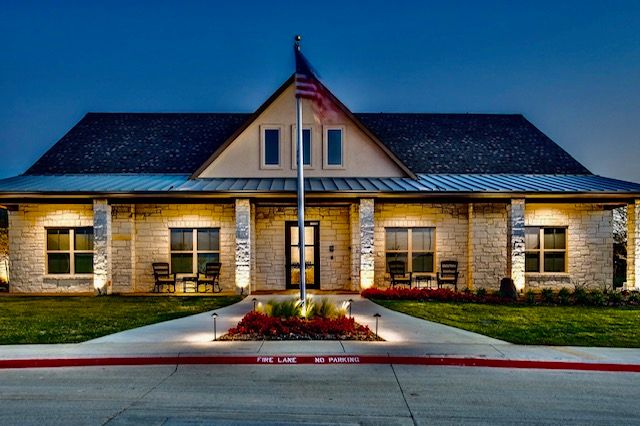 Just like your entrance, your deck or patio needs good security lighting. These lights will deter criminals due to the fear of being spotted. In addition, patio or deck lights can help your neighbor see what's happening in your home, allowing them to alert the authorities in case of suspicious activity.
Furthermore, patio and deck lights can safely guide you around your outdoor living areas well after dark. Here are some ways to light up your patio or deck.
Overhead lamps: Overhead lamps are a great way to add light to your patio and make it look more inviting. They can be perfect for an outdoor living or dining room.
Post lamps: An easy way to spruce up your patio or deck entrance is by using post lamps. They provide just enough light for your guests to see where they're going and, at the same time, make your space feel welcoming.
Wall fixtures: Wall fixtures can help you create the perfect ambiance for any occasion. You can also use them to highlight and enhance your architectural features, creating an aesthetically pleasing space.
Security Lighting for Your Garage
Many people don't think about installing security lighting for their garage. However, the garage is considered a multi-functional space that can be used as an entryway, as a storage space for valuable objects, or as a project space. Thus, providing security lighting, such as spotlights or floodlighting can help chase away the shadows, helping you and your guests see when parking and getting out of your vehicle.
Light the Perimeter of Your Property
Lighting the perimeter of your property is extremely important, especially for larger properties. Intruders often hide on the outskirts of a property, testing the waters before they decide whether to commit. Having lighting on the outside perimeter of your property can keep intruders from entering your property in the first place, as they will be exposed to passersby and neighbors.
In addition, you will be able to see suspicious activity on your property sooner, allowing you more time to react instead of being caught off-guard.
Types of Security Lighting
There's a wide variety of security lights that you can choose from for your home. It's critical to select the correct security lighting to match the light needs of that space. Here are the top security lighting options to illuminate your outdoors.
1. Floodlights
Flood lights provide a strong light to illuminate a larger area. They are perfect for driveways, recreational areas, corners, backyards, and entryways. Flood lights can be mounted on poles, trees, and other high structures.
2. Path Lighting
Path lights are often used in a row to illuminate pathways or walkways from the street to the house's front door. You can also install them on parallel paths, creating an inviting atmosphere for guests and providing safety by lighting up dark areas. In addition, you can use path lighting to enhance the lighting near your trees and flowerbeds.
3. Roadway & Post Luminaries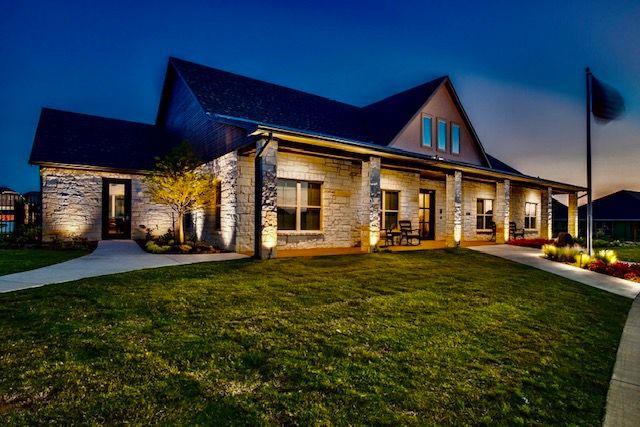 The roadway and post luminaries are a type of lighting that is usually mounted on the ground or poles. You can use them to light up the area around them for safety. They are perfect for driveways or illuminating the streets for perimeter lighting. These luminaries create a welcoming ambiance for your guests while increasing your home's security.
Make Your Home More Secure
You can make your home more secure by installing outdoor security lighting. We hope these techniques give you an idea of what to look for when making your selection. However, it's hard to know if you've got all the right equipment to satisfy your specific needs.
The team at Creative Nightscapes is ready to help you design, install and maintain security lighting systems for your home. We have worked to keep over 7,000 homes well lit and secure. For more information about our services and to get a quote, visit us at our locations or call us to speak to one of our dedicated staff. You can also leave us a message online to set up a complimentary consultation.
Additional Resources: