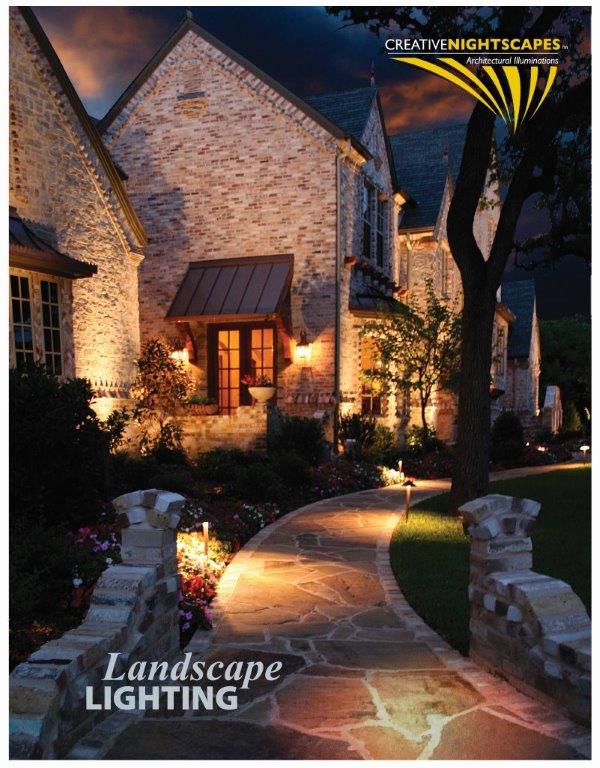 You put a lot of time and effort into your home. So why only show it off in the daytime? Make your home visible day and night by using outdoor light fixtures. Creative Nightscapes will take you through some steps to help illuminate the architectural features of your home at night.
Illumination Architectural Features
Many elements of your home can be highlighted by outdoor lighting. For example, you could illuminate a pillar on a patio, a window, or even the space between windows. By contrasting darkness and light, you can give your home a distinctive look.
With wash lighting, it is important to find a good balance. Too much wash lighting can actually "wash" out elements of your home. For example, it can make the color of a brick wall appear dull.
A lot goes into lighting up the outside of your home, from choosing the correct light fixtures to setting them up properly and ensuring that the lights can handle the elements. Wind, snow, rain, and more can damage outdoor lighting. Also, working with electricity is dangerous. Finally, to get the lights to work correctly, they need to be properly installed and maintained. For all these reasons and more, it pays to go with a professional like Creative Nightscapes.
How to Incorporate Wash Lighting
Wash lighting works well when highlighting a flat surface. For example, a pillar on a porch. It can make walls more interesting and celebrate their unique design. Wash lighting can bring attention to the materials of your home's outside walls, whether it is a textured stone or a straightforward stucco. Also, windows can be highlighted. Even the spacing of the light placement can change the look of your home at night. There are two different techniques you can do with wash lighting:
Wall Washing – Wall washing is where light is used to showcase a wall. It utilizes a uniform distribution of light. Ideally, with a wall wash, you would not see any shadows. Unlike other lighting techniques, the goal is not to focus on any one particular thing. By placing a light source a foot or more from a wall, you can prevent shadows from appearing.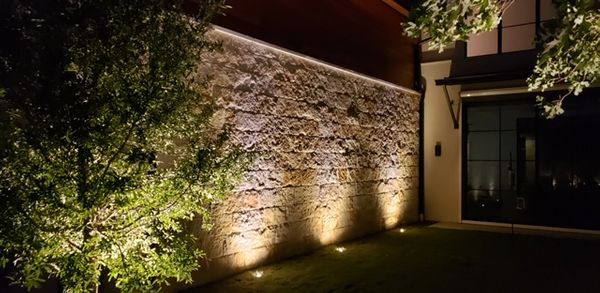 Wash Grazing – Another technique you can use with wash lighting is wall grazing. It highlights the wall house by displaying shadows on it. In addition, this can make a space seem larger than it is. This technique can be used on different parts of your home, not just walls.
Task Lighting
Outdoor task lighting is designed to highlight a particular area that you may use often. For example, task lighting can be used to highlight the countertop of an outdoor kitchen to show off the beautiful material of the countertop while allowing the cook to safely prepare their food.
In addition, they are a good choice for illuminating stairs or a pathway leading up to your home. They help to bring attention to their design and make climbing or walking in the dark safer.
Create a Warm Welcome With Outdoor Wall Lighting
Wall lighting can help draw attention to your walls, garage door, front door, and more. Patios and porches are excellent places for outdoor wall lighting. It can help make your front porch look more inviting to visitors.
Wall lighting tends not to be as focused as other types of lighting. Instead, it often provides accent or ambient lighting, which will be discussed shortly.
Setting the Mood With Ambient lighting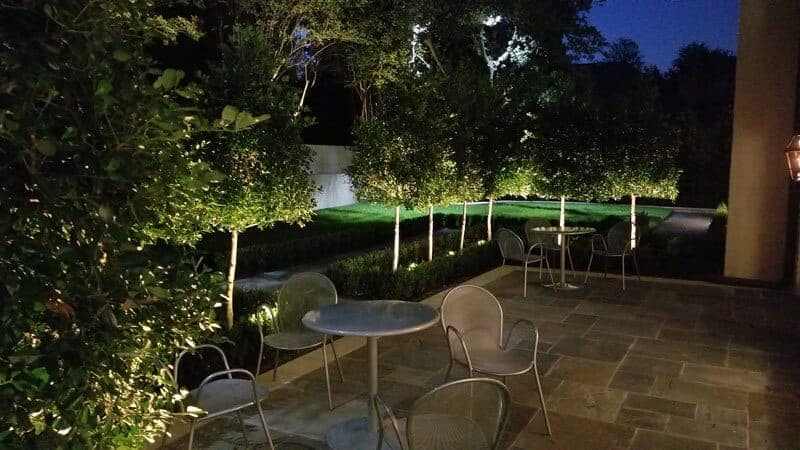 Ambient lighting, a.k.a general lighting, is used to light up an area. This can be used to showcase the features of porches and patios. In addition, ambient lighting can help set the mood of a space. By utilizing lower lighting, you can make an area appear more appealing. Ambient lighting should not be overly bright or it can get overwhelming. Wall and post-lighting can be used to create ambient lighting.
Make Important Features Pop With Accent Lighting
Accent lighting can help set the mood for an outdoor area. Generally, accent lighting is much brighter than ambient lighting. Rather than lighting a specific thing, it can draw attention to a general area. It can highlight a porch or patio without being overwhelming. In addition, outdoor accent lighting can highlight a doorway, making it seem more inviting to visitors. Spotlights are often used in accent lighting.
Direct Individual to Important Areas With Hardscape Lighting
A more direct way to bring light to your porch, deck, patio, or stairs is hardscape lighting. It involves integrated lights in the area you want to illuminate.
Outdoor Lighting Design
If you want to bring out the best of your home's architectural features, it helps to enlist the aid of an expert. In addition, working with electricity without the proper experience can be dangerous. When it comes to getting lighting right, the experience of an expert can make a significant difference.
If you're in the Dallas-Fort Worth Area, the team at Creative Nightscapes can help make your outdoor lighting visions a reality. Our expertise in design can showcase your home in a way that will bring out its best characteristics and make you the envy of your neighbors.

Contact us for a free consultation and quote.
Additional Resources: