Garden Lighting Design
Similar to patio lighting, garden lighting allows your landscape design to stand out. Let the lighting professionals in Dallas and Fort Worth area recommend lighting design ideas for your garden, pool, or landscape. Our outdoor garden lighting services are designed to provide beauty & security to your home.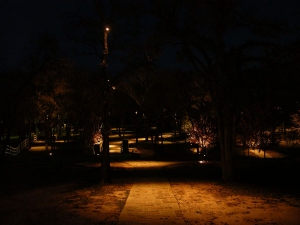 Most modern gardens are fantastically designed and exterior lighting should be installed to highlight the design at night.   Most likely a great deal of time was put in to design your landscaped garden and the same amount of time and effort should be spent on your exterior garden lighting design and installation.  Garden lighting should be placed strategically to showcase plants, bushes and trees to create a spectacular yet elegant show for your family and guests.