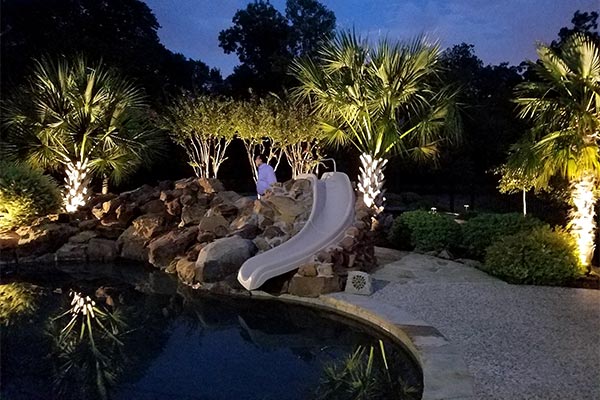 Why Should You Hire a Professional Outdoor Lighting Company?
Figuring out optimal lighting indoors is already difficult between trying to figure out placement, bulb type, and ambience. Figuring outdoor lighting is even more difficult. Not only do you have to consider those things, but you may also need to have electrical work done to make outdoor lighting possible in the first place! In addition, you'll need to consider weather- and animal-proofing, security measures, and how your lights may affect your family and the families around you. The electrical work alone is enough to justify consulting a professional, but all of these additional considerations make it an imperative. Not convinced? Here are 5 more important reasons you should hire a professional outdoor lighting company.
1. Smart Use of Your Funds
While taking on DIY projects can be fun and rewarding, your outdoor lighting shouldn't be one of them. Improperly installed outdoor lighting can lead to a plethora of problems. For example, the lights could fail due to improper installation of weather guards, or the wires could be improperly installed, leading to increased electrocution and fire risks. Even the smallest mistake has costly consequences, and more egregious mistakes could put you and your family in danger.
Even if you feel confident with the technical aspects of installing lighting, the design is another important consideration. Poor design could result in areas of your landscape not getting the proper lighting, forcing you to install more lights or redo the whole design—both costs that could have been avoided if the design was properly vetted before installation. A professional can help you do it the right way the first time, ensuring a smart use of your funds by minimizing the need for repairs and replacements.
2. Make the Most of Each Bulb
Landscape Lighting professionals know what it takes to make your outdoor living spaces and landscapes pop. They can help you target the most important aspects of your yard while also improving the safety and security of your yard and home. The best outdoor lighting design is able to accomplish both seamlessly while meeting your specific needs.
Our team's extensive knowledge and experience allows us to help you figure out every aspect of your outdoor lighting, such as what type and size of lights you need, what creates the most dramatic flair, and what can create a calming or inviting ambience. Whether you want to create a cozy evening hangout spot, a magical garden, a safe and secure environment, or some combination of all three, we can help you to figure out where to place each bulb to achieve your vision.
3. Remove the Stress From the Installation Process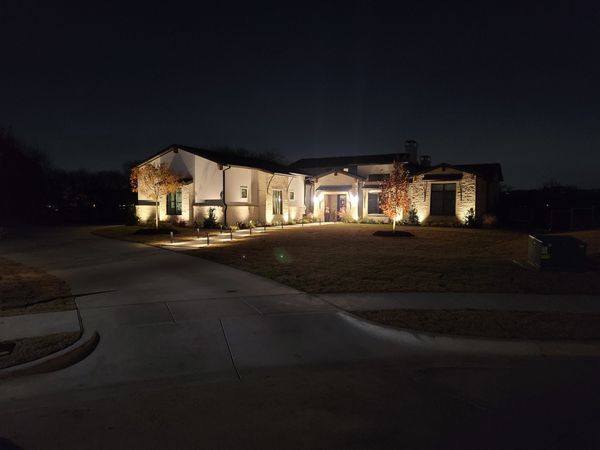 Outdoor lighting installation involves extensive wiring, electricity, and heavy equipment; it is not an easy task. It is tempting to save money and time whenever possible, but it's also important to remember that an inexperienced hand can create more issues for your outdoor lighting and cause you a bigger headache in the long run. Specifically, consulting someone lacking in experience can lead to the premature failure of lights, higher electrocution risks, and higher fire risks. In short, it leads to a higher chance of paying for costly repairs and replacements to fix mistakes, or even paying for medical care caused by unsafe installation.
4. Knowledge of the Materials Being Used
A professional lighting team can help you find the best fixtures for your outdoor lighting needs. They will have access to the highest-quality fixtures which can last for years to come. They can also help you install the right types of light in the right areas.
For example, they can work with you to decide on the placement and style of pathlighting, poolside lighting, well-lighting for retaining walls and water walls, and uplighting for trees, benches, and outdoor kitchen areas.
Each of these different types of lighting (and more besides) has its own considerations for cost, placement, and optimal benefits. With an expert by your side, you can be sure that you're using the best materials and design for the job.
5. Warranty and Maintenance
Outdoor lighting needs to be maintained over time to ensure that it stays in good working condition, minimizing repair and replacement costs. Professional lighting companies also provide warranties alongside their lighting installations to better protect their customers and to guarantee the caliber of their work. When you hire a professional lighting company, you're not just getting expertise, excellent design, and ease of mind; you're also getting a guarantee that they stand behind their work and will continue to stand by it for years to come.
Creative Nightscapes Can Help You Make the Most Out of Your Outdoor Lighting
When outdoor lighting is implemented well, you can greatly improve the safety, ambience, and general enjoyment of your outdoor spaces. However, if implemented poorly, you can greatly increase the risk of costly outcomes in terms of both money and safety. That's why it's important to hire a professional lighting company to minimize your potential risks and maximize the benefits of your investment.
At Creative Nightscapes, our experienced and knowledgeable team is excited to work with you to make sure you end up with the outdoor lighting of your dreams. Contact us today to schedule an appointment or consultation!
Additional Resources: