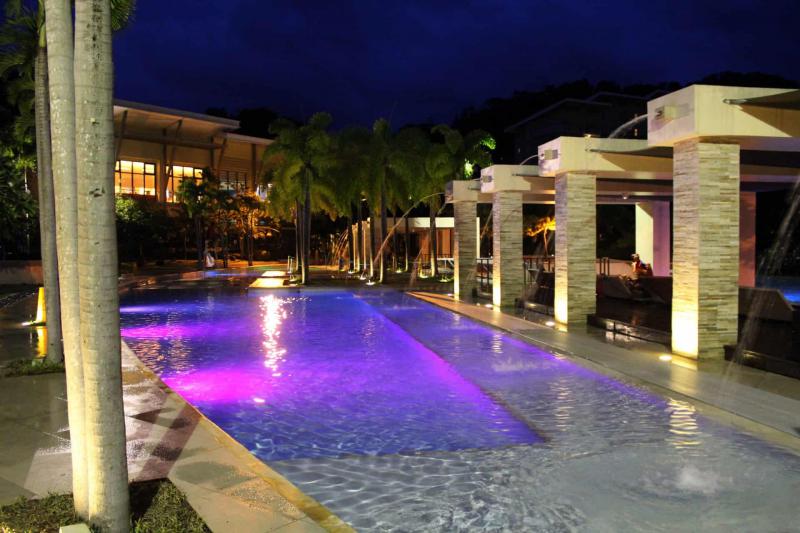 Whether you're enjoying the ambiance or showcasing a unique feature in your yard, an outdoor lighting system can set the right tone for your party. Follow these tips to modify your current outdoor lighting system for a special event.
Outdoor Lighting Tips For Special Events
Major Changes
LEDs, colored lights, and special fixtures can be used to modify your current outdoor lighting system. Talk with a professional exterior landscape lighting designer from Creative Nightscapes to create the perfect look for your home.
Walkways
When hosting a party, nothing is more important than the safety of your guests. Your outdoor lighting system should help newcomers walk on and around established paths. Place temporary in-ground lighting around existing outdoor lighting fixtures so guests can easily see where they are going.
Outdoor Kitchens
Whether you're cooking or serving your guests, an outdoor kitchen is an essential part of any party. Install additional lighting around your outdoor kitchen to increase visibility, and pair light fixtures with candles and table lamps in the dining area.
Patio
Your patio should create the right ambiance for your event. Install bright or ambient lighting to set the mood for your party.
Pool
Instead of using traditional in-pool lighting system, choose colored lights that go with your theme. A colorful lighting system can transform your pool into a visual masterpiece.
Special Features
Your party may have unique displays, like cakes, presents, or ice sculptures. Use spotlighting to make those displays the focal point of your yard.
Do you want to change your outdoor lighting system for a party or special event? Creative Nightscapes, an exterior landscape lighting design company, has been working with Dallas homeowners for more than ten years. Contact us at 817-581-6936 for a free quote!