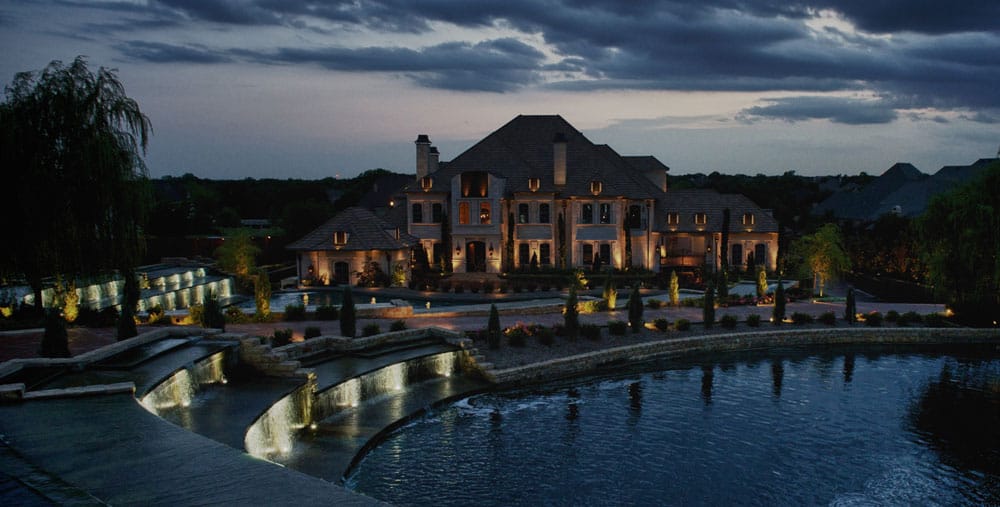 For most homeowners, their home is their castle. It is usually the largest investment they will make in their lifetime. While most give plenty of attention to interior décor and exterior maintenance, those who wish to elevate their home's beauty and appeal to a transcendent dimension will not overlook the importance of outdoor illumination.
Outdoor lighting can transform the atmosphere of your yard, property and home to something truly magical. There are a variety of compelling options available in outdoor lighting. The following are some of the most popular:
Landscape Lighting
Landscape lighting can be simple or complex depending upon the size of your yard and the goals you have in terms of lighting design. That's the value in commissioning a professional landscaping company to take care of the details. You'll receive the benefits of design advice as well as expert installation techniques from an electrician's standpoint.
Patio and Arbor Lighting
Patio and arbor lighting is a specialized area of landscape lighting, and it can really showcase these central elements of home landscape design. Here at Creative Nightscapes, we are highly experienced in the nuances of patio and arbor lighting. We'll help to bring these elements to life in a way that accentuates your existing architecture and landscape.
Exterior Lighting
Adorning your home with outdoor lighting can enhance its appearance, improve safety and raise its value. From post lighting near the door to spotlights, wall lighting and sconces to illuminate the exterior walls, few home improvements beautify your home quite like exterior lighting.
Garden Lighting
Does your home have a garden area that's ripe for relaxation and entertaining? Consider adding garden lighting to enhance its beauty and allow for entertaining in the garden after sunset. Whether you have a large rural estate or a chic, compact urban garden, our garden lighting services can enhance patios, walkways, trellises and even trees and shrubbery.
LED Lighting
LED lighting is an environmentally-friendly option for your outdoor lighting needs and visions. It's a low-voltage type of lighting that is reliable, safe and energy-efficient. It is estimated that LED lighting uses just pennies of energy per day. These lights also run cooler and are highly resilient. You'll save on your energy bills while also reducing your carbon footprint. Creative Nightscapes offers some of the most technically advanced LED lighting available in the industry today.
Poolside Lighting
Poolside lighting is essential for pool safety if you and your family will be swimming in the evening hours. It can also bring an added level of beauty and elegance to both in-ground pools and above-ground models.
Security Lighting
In addition to all of the design elements and benefits of outdoor lighting, it can also help to enhance general home security. From pathway lighting to stairway lighting to motion-sensitive lights. There is also standalone security lighting solutions as well as security elements incorporated into any of the outdoor lighting types described above.
Outdoor lighting from Creative Nightscapes can transform any home from ordinary to something truly special. In our 13+ years in business, we've serviced well over 4,000 homes in Dallas/Fort Worth and the surrounding areas. Check out our current sales and specials. Trust Creative Nightscapes for all your outdoor lighting needs!