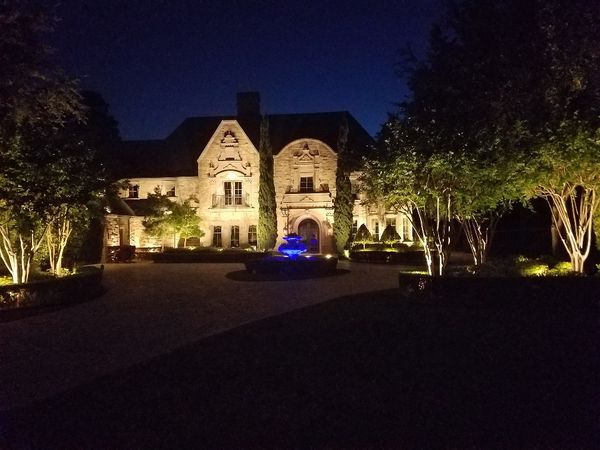 Outdoor lighting welcomes all visitors home. It enhances your home's curb appeal and makes it easier for guests to find you. It's also an excellent deterrent to human intruders and nocturnal creatures such as armadillos, deer, and wild hogs. Motion sensors turn the lights on whenever anyone or anything enters the yard, making them the perfect way to keep the electric bill down but safety up!
Outdoor lighting can be expensive, especially for larger yards. Regular lighting maintenance is vital to keeping your equipment running right and looking good. If neglected, damage to your outdoor lighting may result in a necessary replacement.
What Damages Outdoor Lighting?
Faulty outdoor lighting is not only annoying but also dangerous. Frayed wiring can lead to electrocution and lighting quality is often affected by vegetation growing over the light fixtures. Animals chewing on the wiring, harsh weather, moisture, dry rot, dust, and dirt can also damage outdoor lighting.
Inspection and Maintenance Checklist
To protect your outdoor lighting, perform inspections and maintenance regularly. How often this happens depends on your particular situation. If you weed weekly or bi-weekly during the summer, your maintenance schedule may be less cumbersome. We recommend starting with quarterly inspections. Do the following during an exterior lighting inspection and maintenance service:
Clean Reflectors and Lenses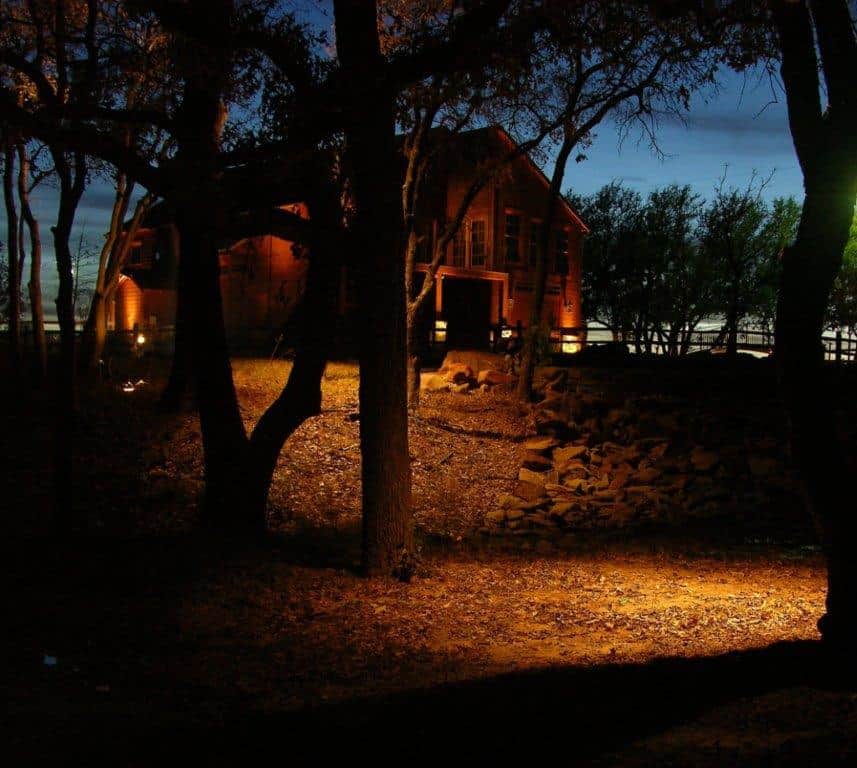 Cloudy or dirty reflectors (the area surrounding the bulb) lead to improperly directed lighting and clarity issues. The internal reflector should be free of dirt, debris, spiderwebs, and water spots from the weather. Clean the entire lens until it is clear.
Clean Around the Lighting Fixture
Grass, weeds, tree limbs, bushes, dirt, and mulch or groundcover often cover the fixtures of outdoor lighting. Not only does this mean that the light won't work correctly, but it may also lead to wiring damage and more dirt on the face of the light. Take time to trim the area around the fixtures to prevent these issues. Fill any areas where water may gather with dirt or other filling as standing water is also hazardous.
Inspect for Damaged Fixtures
Corroded, broken, damaged, or dented outdoor lighting won't do its job and is a safety hazard. It is easy for in-ground lighting to sustain damage from being stepped on or kicked, chewed by animals, hit with lawn equipment, and more. Immediately replace any significantly damaged fixtures, even if they still work, to avoid an electrical fire or the risk of electrocution.
Replace damaged equipment with the exact fixture or the same wattage. An outdoor lighting specialist can help with choosing a new fixture.
Replace Bulbs That Are Burntout or Not Illuminating Properly
Replacing bulbs before they burn out completely keeps your home safe at all times. When replacing bulbs, consider upgrading. There are many energy-efficient bulbs available on the market today and LED is also a great choice. If some areas appear dim, replacing the bulbs is your best bet.
Make Sure Your Fixtures Are Still Aligned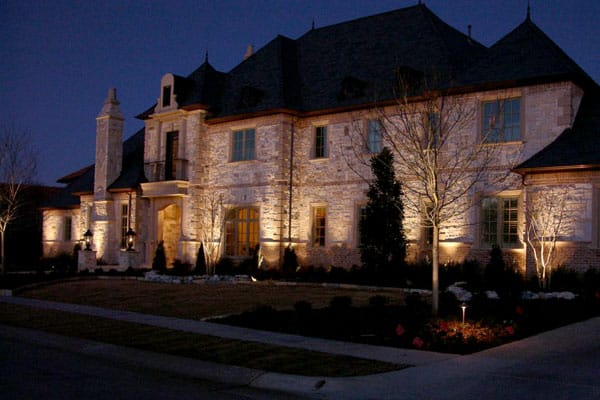 The goal of landscape lighting is to illuminate specific yard areas. Wind, heavy snow or rain, people walking through the yard, or animals may push outdoor lighting out of alignment. Check each light to ensure correct positioning. Repositioning the lights is easy and quick—just push them gently in the direction you want them to point.
Check for Exposed and Damaged Wires
Damaged or exposed wires are a safety hazard and should be taken care of promptly. It is okay to bury wires as long as there is no damage. However, if any wires are exposed, frayed, or not sealed correctly, it is best to contact a professional lighting technician for replacement.
Make Sure Your Outdoor Lighting Is At the Top of Its Game
Protect your investment by choosing an experienced and professional outdoor lighting company to inspect and maintain your system. With 35+ years of experience and over 7,000 jobs in the Dallas-Fort Worth Metroplex area, you can count on Creative Nightscapes to provide quality installation, products, and services. Our team takes charge of your project from design to final installation because we want you to be satisfied.
Creative Nightscapes specializes in outdoor lighting including pathway, pool deck, patio, pergola, landscape, security, garden, outdoor kitchen, LED, and commercial lighting. We are members of the Association of Outdoor Lighting Professionals and maintain an A+ rating with the Better Business Bureau. Light up your life with a free estimate from Creative Nightscapes by contacting us via phone or by filling out our contact form.
Additional Resources: