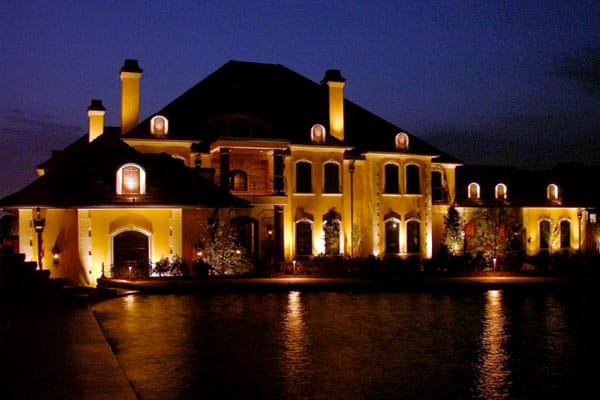 Contact Creative Nightscapes in Addison, Texas
Creative Nightscapes
Monday to Friday 9am-5pm
Landscape Lighting Design and Installation in Addison
Creative Nightscapes specializes in landscape lighting installation and design. Our experts safely install every type of low voltage lighting systems, from landscape lighting to pathway and security lighting. We proudly serve our clients in Addison and the greater DFW area.
Originally founded in 2004, Creative Nightscapes was started by Patrick Cheatham, a graduate from the University of North Texas. Since starting the company from his garage, Patrick has worked hard to build up the company's reputation by ensuring that every client is provided with a beautiful lighting design that meets their needs and surpasses their expectations.
With 7,000+ lighting projects underneath their belt, Creative Nightscapes has become a renowned name in the DFW area. Our projects are backed by one of the best warranties in the lighting industry. We strive to put our clients first, making each interaction personable and memorable.
We never outsource our projects to subcontractors. Instead, our dedicated team of designers and installers take pride in their work, and work hard to make each project as unique as the clients we serve. We also ensure that our clients' lights work all year round, but continuing to provide maintenance and service to all systems we install.
Creative Nightscapes has been named Landscaping Contractor of the Year for six years in a row by Kichler and Most Outstanding Contractor in the United States by Dauer Manufacturing. It is no wonder why our clients continue to put their trust in the expert team by Creative Nightscapes.
Outdoor Lighting Services We Offer to the City of Addison
Security Lighting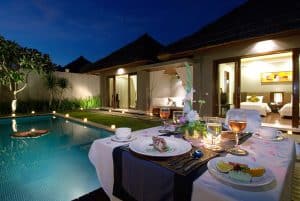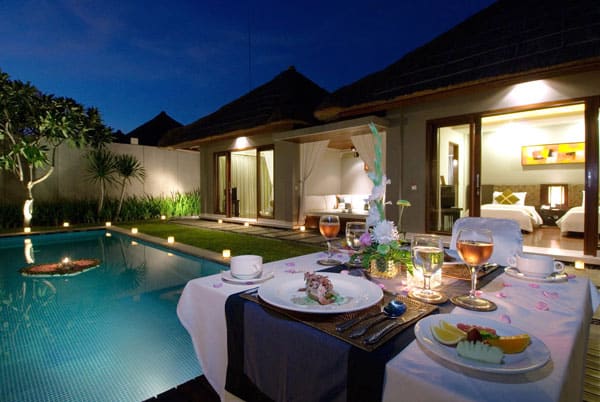 Security is a high priority on every family's list. Creative Nightscapes vast experience has made us experts in security lighting systems. With our unique designs, your security lighting will not only keep your Addison home safe, but it will also look spectacular.
Landscape Lighting
Creative Nightscapes is dedicated to helping every client realize their vision of immaculate landscaping lighting that meets their individual needs and desires in Addison, Texas. Our expert design team can incorporate any type of lighting into your look, including bullet lights, downlights, well lights, and garden lights. There is nothing we can't accomplish when it comes to meeting your landscape lighting needs.
Patio Lighting
Enjoy a nice evening outside with Creative Nightscapes beautiful patio lighting systems. We can do full or partial patio lighting, allowing you to enhance and decorate your space how you want it. Our designers will work with you to create beautiful outdoor lighting that will meet your needs and wow your neighbors.
Garden Lighting
Show off the beauty of your garden with Creative Nightscapes garden lighting services for our clients in Addison, Texas. Whether you are looking to show off a beautiful fountain or rate plant with spotlighting, or provide safer pathways with pathway lighting, Creative Nightscapes can come up with a fashionable and functional answer.
Local Resources in Addison
City Ordinances – Ordinances adopted by the city of Addison
Permit Information – Permitting information for the city of Addison
Creative Nightscapes proudly serves the people of Addison and its neighboring cities, including Carrollton, Farmers Branch, and Far North Dallas. For more information about our landscape lighting services, contact us today!

Local Reviews
for Addison, TX
---
Jerry H.
Installed low voltage LED lighting accenting the front facade, tree canopies, moonlighting front walkway leading to door and landscape greenery in the Waterford Park community of Addison, TX.
Near

Ridgelake Ct,

Addison

,

TX

75001
Jerry H.
Installed Kichler low voltage LED lighting accenting landscape greenery in the Waterford community of Addison, TX.
Near

Azure Ln,

Addison

,

TX

75001
Jerry H.
Installed low voltage LED lighting system in backyard.
Near

Vintage Ln,

Addison

,

TX

75001
Jerry H.
Removed existing fixtures and installed Kichler LED landscape lighting at home in Waterford Park. Placed up lights to accent facade of home, front entry and garage columns, and peak. Mounted down lights in eaves to illuminate pool deck walkway. Mounted hardscapes under bar and on side of spa.
Near

Ridgelake Ct,

Addison

,

TX

75001