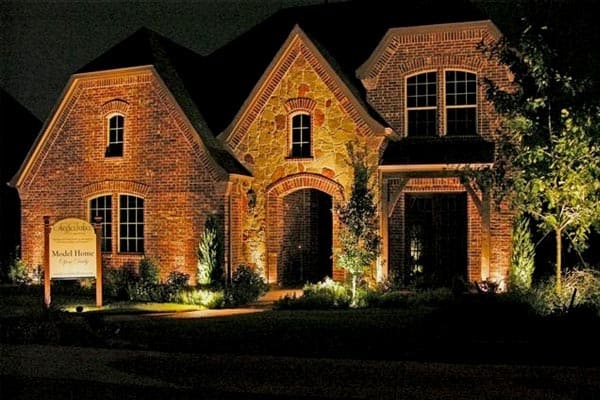 There's nothing quite like seeing the familiar and comforting shape of your home softly illuminated by a gentle halo of light under the dark cover of night. Not only can outdoor lighting add aesthetic charm to your home, but they can also add a measure of safety and security to make sure you can always see what is happening around your home. Installing outdoor lighting can be costly and time-intensive, though, so you want to make sure you only have to do it once, if possible. Here are four things to look for as you search for the right outdoor lighting company to show off your home in the best possible light.
Your Expert Has a Warranty on Their Lights
Providing a warranty is a good sign that a company is confident in the quality of their work. It also protects your investment in case something goes wrong for some reason. Ensuring the company will stand behind the quality of their work reassures you that their work is as good as they claim and that you will have whatever help you need if something were to go awry. Creative Nightscapes has a 15-year warranty or a 40,000-hour lamp life and our retrofit or upgradeable, replaceable LED lamps have a warranty of 6 years. The extensive coverage of our warranty demonstrates how much we believe in the quality of our work.
They Have an Excellent Design Team
Quality of work does not just mean the durability of materials. You also want to make sure that the expert you choose has an exceptional design team so that you are happy with the job the first time around. It is important to pick a team that is not only highly-skilled but also artistic so that you can achieve the desired effects of highlighting gorgeous features of your home, increasing curb appeal, and adding an extra visual element.
Another thing to be mindful of is light pollution. Creative Nightscapes does a beautiful job with this, as you can see from the designs in our gallery.
They Have Pictures of Their Own Work and Favorable Reviews
Another thing to look for as you try to decide what company to give your business to is whether or not they are able to provide examples of their own work and favorable client reviews. Having pictures of previous projects readily accessible demonstrates pride in their work, and also allows you to appraise their work yourself. Favorable client reviews give you an idea of how they would treat you as a potential client, which is why they are another valuable piece of information to consider. If clients are willing to take the time to write excellent reviews of the company in this busy day and age as the clients of Creative Nightscapes did here, that is a persuasive endorsement of that company.
Creative Nightscapes also regularly produces blogs like this one which shows a passion for our work and a commitment to educating not only our own clients but also the general populace. That service-oriented mindset can greatly enhance both the quality and experience of adding outdoor lighting to your home.
They are Willing to Answer Any Questions You May Have
Finally, you want to make sure that the company you choose patiently and thoroughly answers all of your questions. Any company that tries to dodge a client's questions is clearly only looking out for the well-being of their company, not the actual client. That is not the kind of culture that is desirable when you are trying to decide which company to trust with illuminating your house in the best possible light. For a team you can trust, make sure you call Creative Nightscapes today!
Additional Resources: