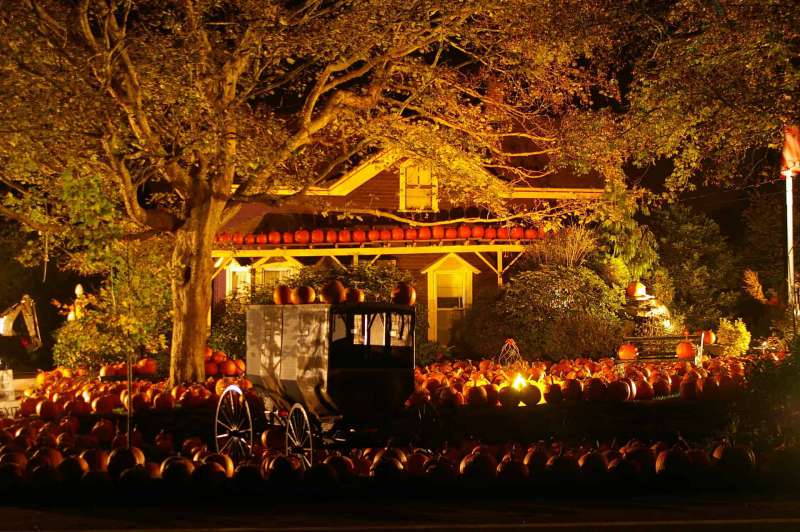 With holidays, family gatherings, and idyllic weather, fall is the perfect time for homeowners to update their outdoor lighting systems. The leaves, rain, and snow that make fall a rich and beautiful season can also damage your exterior lighting system and prevent you from enjoying your outdoor space. As the seasons change and you prepare your home for the fall, make sure that your exterior lighting system is ready for everything that autumn has to offer.
Reprogram Exterior Lighting Systems for Fall
Light Up The Dark – As the days grow darker, your exterior lighting system should be reprogramed for the fall season. If your lighting system has a timer, make sure that you update the hours when it will be turned on and turned off.
Use Festive Accents – Many homeowners use pumpkins, wood, and leaves to decorate their homes during the fall, and those accents can also enhance the look and feel of your exterior lighting system. If you're looking for festive accents that can enhance your home's curb appeal, try using traditional fall decorations in a new or inventive way. Place jack-o-lanterns near walking paths to light the way to your home and a wreath made of maple leaves can be a colorful decoration for your front door.
Improve Security Lighting – As the seasons change, make sure that your home is protected from vandals and thieves. Motion sensor lighting turns on as soon as your guests arrive at your house, which will enhance the beauty of your home and stop potential criminals from trying to break in.
Do you need a professional exterior lighting company? Creative Nightscapes has been serving Texas homeowners for more than a decade. If you want to update your exterior lighting system for the fall season, contact us at 817-764-1557 for a free quote!