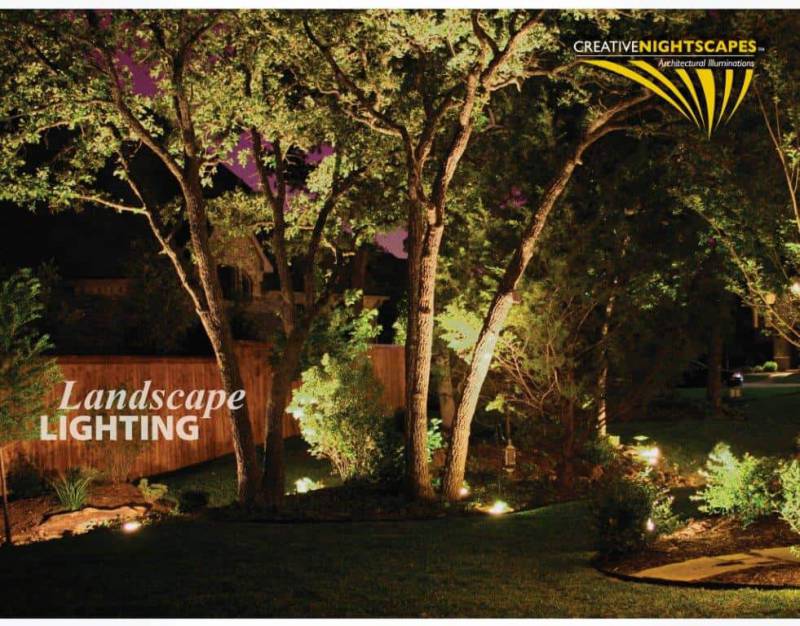 Enjoy Fall Evenings Outdoors with Landscape Lighting
Thursday, September 22nd is the first day of fall. Summer is almost over and with the fall comes crisp evenings and great outdoor evening weather. Get the most out of the evenings this fall with some outdoor lighting that will warm the night. Bar B Qs are better when the evenings are cool, so you will want to light up your out living area with outdoor lighting from Creative Nightscapes.
Adjustable outdoor lighting is an excellent way to create new lighting styles on the fly. Turn the lighting to project soft light up for ambient lighting or point them down for direct lighting on tables and seating areas.
Lighting for Patios and Outdoor Living Areas
Outdoor living areas like patios are great spots for uplighting on planted or potted trees and shrubs. The up-lighting effect highlights the greenery and makes for a warm festive environment. Place outdoor lights high in trees aiming downward for a moonlight effect.
Be sure to have your walkways well lit as early evenings grow darker so your guests will be able to see the path to your outdoor party and won't stumble along the way. Pathway lighting is very elegant giving your home a "red carpet" effect making your guests feel special.
Remember to get your outdoor lighting system tuned up and ready to go as the days grow shorter and the nights grow longer. Now is the time to do it, so that you're ready to go when daylight savings time begins. Daylight savings time begins November 6th and that is just around the corner!