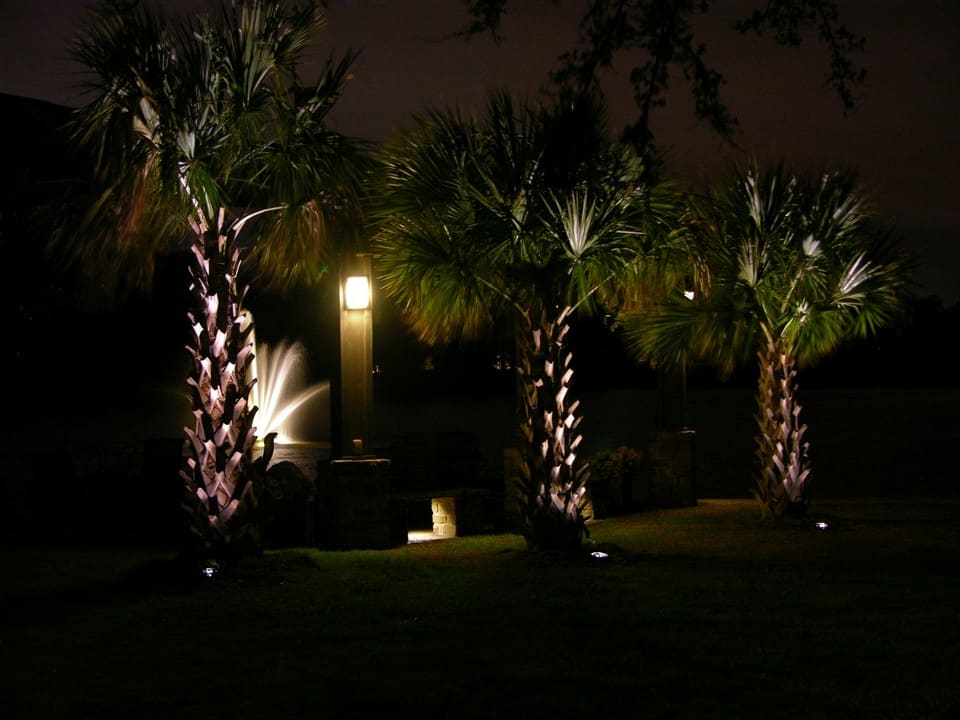 Landscaping Lighting for Nighttime Beauty
You've just invested a great deal of time money and effort into new landscaping around your home and you are proud to have one of the best looking landscaped gardens in the neighborhood. Your garden and landscaping look amazing all day long. Once evening comes, you have to wait until the sunrises to enjoy it again!
Wouldn't it be nice to be able to enjoy your newly landscaped property 24 hours a day? With landscape lighting from Creative Nightscapes, you, your family and friends can enjoy the beauty of your landscaping efforts any time of day and night.
Landscape garden lighting can enhance and even change the way your yard and outdoor surroundings look at night. Lighting plants, trees, water features, and pathways in precise ways can have all sorts of effects. A warm romantic effect can be created for a bench and water fountain or a bright secure feeling can be produced for a path or entryway.
The first question you should ask yourself is "What lighting effect am I looking for?"
Basic Outdoor Lighting Effects
GRAZING
Grazing is great to highlight a textured surface, like a tree trunk or stone wall. To create a grazing effect, a light source is placed about one foot from the surface and aimed parallel to that surface.
DOWNLIGHTING
Downlighting illuminates an object or area from above. This is how we produce a moonlight effect in your yard and garden.
UPLIGHTING
Uplighting illuminates an object from below. A great way to illuminate trees and shrubs.
SHADOWING
Shadowing A shadow effect is created by placing a light source in front of an object and projecting a shadow onto a surface behind that object.
SILHOUETTING
Silhouetting is also called backlighting and is a perfect way to dramatize an interestingly shaped object, like a tree, rock formation or fountain.
Look to the experts here at Creative Nightscapes to advise you on the optimal way to illuminate your garden and landscaped property. With Creative Nightscapes landscape lighting, the hard work you put into your beautiful landscaping will pay off both day AND NIGHT!