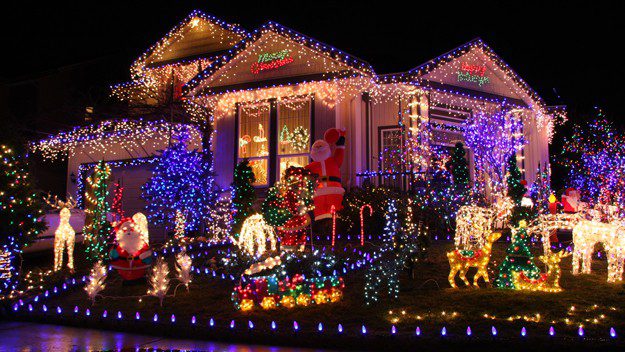 Getting your home ready for the Holidays? One of the most time-honored traditions is, of course, showing Christmas and Hanukah Spirit by decorating your home with outdoor lights. Your holiday lighting can be accentuated with permanent outdoor lighting that you may already have or wish to install.
Tips To Make Your Holiday Lights Stand Out
Trees – If you have your trees up-lighted now, change the direction of the lights to aim at the tree trunks so that your Holiday lights stand out more in the branches.
Shrubs and Bushes
Many Texas homeowners use lighting nets on bushes for outdoor lighting decoration. But if you have outdoor lights installed, the light will defuse the Christmas lights in the bushes. You can direct the lights to aim down towards the ground or you may need to disconnect these altogether.
Up Lighted Walls
You may have lights pointed up as a wash on your home's exterior. This again will wash out Holiday lights, so you will want to direct these lights at more of a 90-degree angle onto the wall or disconnect a few of them.
Manger and Other Holiday Scenes
Use your permanent lighting to spotlight your Christmas scenes. You may have a manger scene set up, maneuver your permanent lighting fixtures to spotlight this or your reindeer and sleigh or Frosty or your Santa Clause.
If you have added Holiday lights to your home or are still planning to do so, call Creative Nightscapes to install outdoor lighting that will compliment and stick around to make your home feel like it's Christmas year round!
Or have them come out and adjust your current outdoor lighting system so that you make the most of your Christmas and Hanukah Holiday lighting!