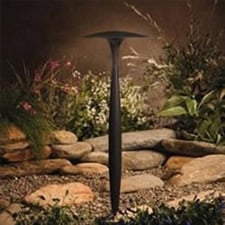 How to Distinguish Quality Lighting Products
Can we talk, I mean really talk. I have had potential clients ask me about a company in our area selling "custom-made fixtures" for outdoor lighting that are "waterproof." My answer to them is that custom made doesn't always mean quality.
Let me give you my take on the situation. We use only one brand for outdoor lighting, transformers, brackets, etc. We only use one brand because we trust the manufacturer, and we know we can depend on them for quality outdoor lights. The company has been in business 75 years, and we have completed over 1000 landscape lighting projects with the same products and never had a problem. Our clients associate our brand with quality and they trust us to use modern and high-quality outdoor lighting. We make sure that the products we use have a warranty backed by the manufacturer, distributor, and contractor.
Cost Effective and Quality LED Lighting
Homeowners are often scared about the cost of having led lights installed, but we can calm those fears by telling you that the quality products we use are also very cost efficient. We have now been in business for 11 years, and our outstanding reputation has enabled us to install more projects in the Dallas and Ft. Worth area than any other outdoor lighting company.
We also strongly believe in not selling you products that you don't need. For instance, you don't need a "waterproof" fixture unless it will be submerged in water. All our fixtures are rated water resistant, and our led lamps are outdoor-rated as well.
Lighting Contractor, Solid Promises, Back Up Promises
People want honest contractors with solid products that back up their promises. Our lighting professionals are more than willing to answer all of your questions and give you the facts about what you need for your home and landscape. If a deal sounds too good to be true, you know the answer. Your designer should be talking about the benefits of using their business and not tearing the competition.