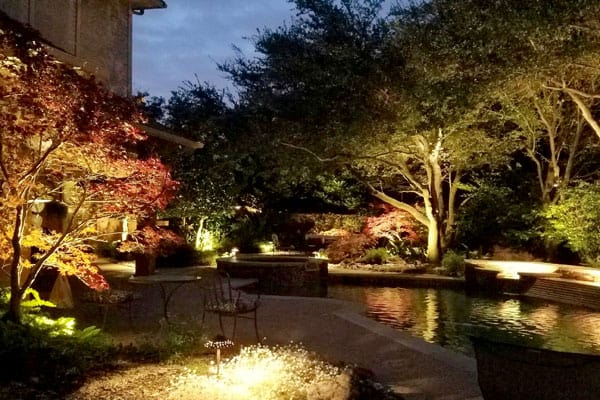 Fruit trees are a gorgeous, healthy, and practical addition to any home garden or landscape. They are easy enough to take care of as a beginning gardener or a great plant to take care of with your children, allowing them to see science in action. Texas is a perfect state for all kinds of fruit trees, such as apple or fig, as its warm weather and plentiful rain create an ideal environment for growth and the production of healthy fruit. If you are looking to plant a fruit tree in your garden or as a part of your beautiful landscape but are unsure which kind to get, then just look at this quick guide on which fruit trees grow best in Texas.
1. Apple Trees
Apples are one of the most versatile fruits when it comes to cooking and baking, making it an all-time favorite. They have a crisp bite to them, they can be sweet or slightly sour in taste, and are a great source of energy. In the state of Texas, there are three types of apple trees that do exceptionally well, Golden Delicious, Red Delicious, and Gala Apples. These types of apple trees grow best in the eastern part of Texas where there is a moderate amount of rain and plenty of sunshine to keep the soil dry. These apples typically ripen during the months of September and October, just in time for a perfect lunchtime snack for children at school or baked into a pie for dessert.
Golden Delicious and Red Delicious Apples
Golden Delicious and Red Delicious apples need full sunlight to grow strong. If you are going to plant one of these apple trees in your garden, make sure that it is not planted in a shady spot. You will also want to make sure it is in an area where the rainwater can drain easily, as too much water can damage the roots. These trees will also need plenty of space as they can reach heights of 20-25 feet and their limbs spread about the same distance.
Gala Apples
Have a smaller yard or garden that wouldn't quite fit a Golden or Red Delicious apple tree? No problem, Gala apple trees are perfect for a smaller yard or garden, as they only grow to be about ten feet tall. They will still need plenty of sunlight and an area that doesn't collect too much water.
2. Fig Trees
Fig trees are known for their gorgeous deep purple color that catches the eye of anyone who passes by. These beautiful trees are a wonderful addition to any garden or home and are well adapted to Texas's harsh heat. They grow best in central Texas, where there is plentiful sunlight, short winters, and hardy soil. Fig trees are one of the easiest fruit trees on the list to take care of, as they just need to be planted in direct sunlight. The tree usually starts producing figs in the months of July and August, making them a perfect summertime snack or addition to a cake or a bowl of yogurt.
3. Apricot Trees
If you want a hardy fruit tree that produces a stunning, pretty, and delicious fruit that has a nice fragrance to it, you are going to want to go with an Apricot tree. Apricots produce stunning white blossoms with red or pink centers which are messengers that fruit is on its way. The fruit that follows these beautiful blooms is orange and yellow, and extremely smooth to the touch. These trees do better in cooler, (cool for Texas), environments such as Northern and Northern Central Texas. You will want to plant these trees in the months of January and February, or if you are planning on keeping it in a pot during its younger years, at least by March 31st. This will make sure that the tree can get settled before the hotter months of summer roll in.
4. Persimmons
Persimmons are the versatile fruit tree of Texas. They can grow just about anywhere and under any conditions. This hardy little tree is perfect for gardeners who are just starting out or as an environmental project for students. Persimmon trees are resistant to most plant diseases and do not attract bugs or other pests, which can be difficult to handle for newcomers to the gardening world. The persimmons fruit ripen during the fall season and provide many health benefits, such as being a wonderful source of vitamin A. They come in many different varieties such as Fuyu and Tane-Nashi.
Any of these fruit trees will be a wonderful addition to any home garden or landscape. The beautiful colors will help make your garden pop and the delicious fruit makes all of the work worth it. If you would like to show off your new fruit tree, why not consider adding some landscape lighting? Creative Nightscapes can help you create the perfect atmosphere to show off your garden while helping to create a safer environment for you and your family. Contact us today for a consultation and allow us to create the perfect nightscape for you.