What's the first thing people see when they look at your house? Well, obviously the answer is not the inside, it is the outside! Or is it? If it is dark out, then your visitors may see nothing at all … unless you have outdoor lighting installed!
Outdoor lighting is one of the most important investments a homeowner can make to add value to their home. If designed and installed properly, outdoor lighting can greatly enhance the safety and security of your home.
Given the long hours that many of us have to put in to commute back and forth to work, extending the useful time to enjoy your deck, patio, or garden can be well worth the investment. Additionally, with the increasing concern about crime, it is comforting to know that a well designed exterior lighting system may significantly decrease the chance of being a victim.
Outdoor lighting of your home creates depth and brings the design of your home and landscape to life at night. Creative Nightscapes can add quality low voltage lighting to your outdoor walkways, patio, trees, and more. Our exterior lighting solutions provide beauty and security to your grounds and property. Call us for a free estimate in Dallas, Fort Worth and the surrounding areas.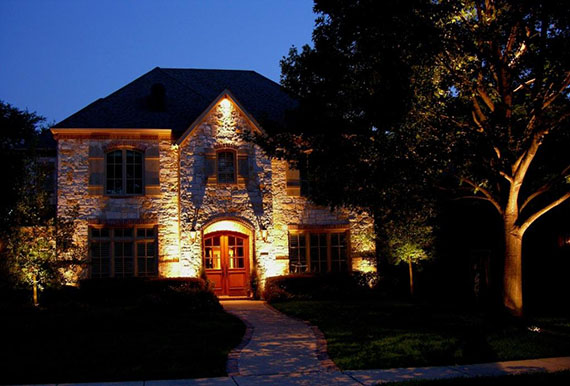 Contact Creative Nightscapes at 817-581-6936 or on our contact form to begin the process of beautifying your home and commercial property with security and landscape accent lighting.
Our Services