Creative Nightscapes for the Best Outdoor Lighting Solutions in Flower Mound, Texas
When you live in Flower Mound, Texas, it's time to showcase your outdoor landscape. With Creative Nightscapes, you have lighting solutions to make your home look great. When you want the best outdoor lighting options in the area, it's time to call Creative Nightscapes and discuss a plan.
Even when you just want to light up an entryway, it's important to do the job right. When you work with a reputable business such as Creative Nightscapes, you will bring life to your home at night.
Landscape Lighting Installation and Design in Flower Mound, Texas
Designing the perfect lighting for your yard is only a call away when you contact Creative Nightscapes. Installation of a lighting concept should always be done by a trained professional, and the staff at Creative Nightscapes is ready to take on the task of making your home in Flower Mound, Texas look amazing. When you are ready to improve the overall look of your yard at night, it's time to come up with a lighting design to showcase your favorite areas of your home.
LED Low Voltage Lighting in Flower Mound, TX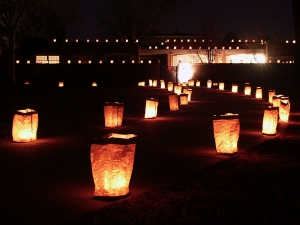 Landscape LED low voltage lighting is a great way to make your yard really stand out in Flower Mound. One of the best ways to do that is through the use of low voltage lighting, which doesn't use a lot of electricity but easily lights up even the biggest yards when placed correctly. There are also excellent options for eco-friendly lighting, so you can get everything you want in your outdoor lighting without harming your plants or the rest of the surrounding environment.
Taking care of your yard is important while you work to make it look as good as possible, day or night. Creative Nightscapes offers field proven and eco friendly outdoor lighting products that are the most technically advanced in the outdoor lighting industry.
Living in Flower Mound, Texas
The cost of living in Flower Mound, TX is higher than many areas in Texas. It is rated 35% higher than the state of Texas as a whole. Average incomes are also higher in Flower Mound than the average in Texas, with the median household income being 131% higher than the average in Texas. So while the cost of living is higher, so are the incomes of the residents who live here. The median household income in Flower Mound, Texas, is $121,549, while the median home price is $269,800.
Demographics of Flower Mound, Texas
The total population of Flower Mound, Texas is 67,630. 83% identify as Caucasian, while 9% identify as Asian. Almost 4% is African American. The population density in Flower Mound is 1576% higher than Texas. 69% of the population in Flower Mound is married. Flower Mound is roughly 32 miles northeast of Fort Worth, while essentially the same distance from Dallas but northwest. Flower Mound, Dallas and Fort Worth form essentially a triangle, with Flower Mound being on the top, Fort Worth on the bottom left, Dallas on the bottom right.
How to Get Involved in the Community of Flower Mound, Texas
When you want to get involved in the community of Flower Mound, Texas, one of the best ways is to become a volunteer. Flower Mound has plenty of opportunities to get involved through volunteering. From spending some time in the local library to becoming a member of the citizen's patrol, you can find plenty to keep you busy as a volunteer in Flower Mound. It's an active town, with plenty to do, see and experience.
Things to Do in Flower Mound, Texas
As a visitor to Flower Mound, Texas, there are plenty of things to do and see, especially for families. Every Friday in May there are free concerts held at Heritage Park, while the Community Activity Center offers programming, speakers and classes throughout the year to entertain residents and visitors alike. With Dallas and Forth Worth both being within an hour of Flower Mound, you can visit plenty of historical landmarks in the area. Whether you want to go to a museum for the day or you are interested in a great dining experience, you can find what you are looking for in Flower Mound.
Local Resources in Flower Mound, Texas
For lawn and landscaping services in Flower Mound and the surrounding area, try Logan Lawn and Landscape, a favorite among locals.
Contact Us Today
Having low voltage LED lighting or other types of outdoor lighting options in your yard can really make it beautiful. Contact us, and we can help you explore some great options for an outdoor space you'll love, day or night.
We also install outdoor lighting in these other nearby cities:
Local Reviews
for Flower Mound, TX
Rated
5.0
out of 5 stars based on
2
customer reviews
Powered by Link Right Local
---
Fantastic experience...start to finish!
Brian

-

Flower Mound

,

TX



Jerry Holbrook (sales) was fantastic. No high pressure sales, did exactly as he's said they would. Install team was on time and professional. Great experience!
---
Great Company
Kurt

-

Flower Mound

,

TX



Jerry was very easy to work with. Quote was done in a timely manner, job was scheduled and completed very quickly. I am very happy with the service I received and will definitely use them again.
---
George W.
Installed Kichler LED outdoor lighting at home in The Estates at Tour 18. Removed existing lighting. Added up lights to accent brick facade, columns, dormer windows, tree canopies and the flagpole. Set button top path lights highlighting the walkway and steps leading up to entry of home.
Near
Pine Valley Dr,

Flower Mound

,

TX

75022
Jerry H.
Installed Kichler LED outdoor Lighting at home in Wellington Estates. Place up lights throughout property to accent trees, peaks of home, facades, and provide depth and balance to the landscape.
Near
Veronica Dr,

Flower Mound

,

TX

75022
Jerry H.
Installed Kichler LED lighting at home in Flower Mound on 12/1/2016.
Near
N Creek Crossing,

Flower Mound

,

TX

75022
Jerry H.
Installed LED up lighting to accent the façade. In the back yard, up lighting to accent canopies of the Live Oak trees and path lighting to illuminate the crushed granite walkways and landscape greenery.
Near
Kings Dr,

Flower Mound

,

TX

75028
Creative N.
Performed annual maintenance for a residential client in Tour 18; cleaned and tested all Kichler LED fixutres, rehung two lights.
Near
Southern Hills Dr,

Flower Mound

,

TX

75022