Outdoor Landscape Lighting Gives Your Coppell Yard a Great New Look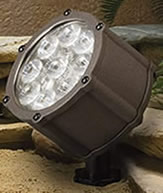 You can get a great new look for your Coppell yard with the right landscape lighting, but there are some things to consider before you start lighting up your space. First, you need to determine a plan for your lights. Think about what you want to accomplish, and what kind of landscape lighting might provide that for you. Low voltage outdoor LED lighting is very popular because it is easy on the electric bill and cool to the touch. With cool lighting, you don't have to worry about the plants getting damaged when you place lights close to them. Many plants are temperature sensitive, and you don't want to put them at risk. Choosing the right lighting can help.
Additionally, how well your lights hold up to the Coppell weather and the elements matters. Many landscape lighting is very durable, including low voltage options. The quality and durability of your lighting is very important, because it can help you avoid spending additional time and money to repair or replace parts of your outdoor lighting system. With LED lighting that lasts a very long time, you won't spend your time changing out light bulbs or checking to see if all your lighting is working the way it should be. Instead, you can just enjoy your yard, day or night, and appreciate all the natural beauty that can be enhanced by the right landscape lighting. Whether you're focused on enjoying the quiet of your yard by yourself or you want to have a dinner party outdoors, low voltage outdoor landscape LED lighting can give you great options.

About Coppell, TX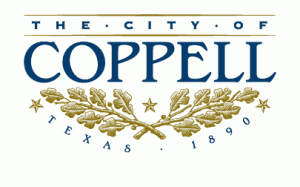 Living and working in Coppell, TX can be great. The city is vibrant, and its proximity to Dallas means there is even more to do. Legoland Discovery Center is there, along with Grapevine Mills, Black Walnut Café, Coppell Nature Park, Trinity River Kayak Co, and more. You'll never be bored in the Coppell area, whether you have kids, are retired, or are single. There's something there for everyone. If you like to play golf, or you enjoy getting a massage or having a spa day, you won't have to leave the area to get those kinds of things. There are also great restaurants downtown and in other parts of the city, along with medical care and good schools.
When you choose Coppell for your home, you get the best of both worlds. You can stay close to your house and spend time with family and friends, or head out day or night to do something fun. Having those options close by matters to a lot of people, and if it matters to you than Coppell can be among the best choices in the Dallas area. If you need something Coppell doesn't offer, heading into Dallas doesn't take long, and it gives you access to just about anything else you can imagine. If you bring friends and family to your home after a fun day out in the city, your landscape lighting can help them feel comfortable and really enjoy your yard all evening.
Ready to get started on some LED lighting for your yard? Please contact us, and we'll help you figure out a landscape lighting plan that will work for you.


We also install outdoor lighting in these other nearby cities:
Local Reviews
for Coppell, TX
Rated
5.0
out of 5 stars based on
3
customer reviews
Powered by Link Right Local
---
Great service
Mickey

-

Coppell

,

TX



Jerry was responsive, informative, and flexible with how we wanted to work with Creative
---
Excellent
Luke

-

Coppell

,

TX



---
Great service!
John

-

Coppell

,

TX



---
Jerry H.
Installed Kichler LED outdoor landscape lighting at home in Saint Andrews Estates. Front: up lights to accent columns and facades of home. Down lights in trees creating moonlighting in yard. Back: down lights in trees moohlighting boulders and yard.
Near
Inglenook Ct,

Coppell

,

TX

75019
Jerry H.
Installed LED outdoor lighting at residential property in Northlake Woodlands subdivision. Used up lights to accent walls of home, down lights in eaves to illuminate walkway and driveway, and down lights in tree to create moonlighting across walkway and yard.
Near
Briarglen Dr,

Coppell

,

TX

75019
Jerry H.
Installed LED landscape lighting at home in Windsor Estates. Used up lights in the front and back yards to accents columns, walls, peaks, and tree canopies. Used down lights mounted in tree in the back to create a moonlighting effect in the yard.
Near
Deforest Rd,

Coppell

,

TX

75019
Jerry H.
Installed Kichler LED outdoor lighting at home in Northlake Woodlands East subdivision. Used up lights and wash lights to accent trees, walls of home, columns, and landscape greenery. Used down lights to illuminate side of home, garage area for security, patio, walkway and steps. System is run off of two 300 watt transformers with photocells.
Near
Villawood Cir,

Coppell

,

TX

75019
Jerry H.
Removed existing fixtures. Installed Kichler LED outdoor lighting at home in Creek View subdivision. Used up lights in landscaping to accent entry way and walls. Used down lights to create moonlighting along the walkway, landscape greenery, yard, corner fence and gate area.
Near
Glendale Dr,

Coppell

,

TX

75019
Jerry H.
Installed Kichler LED lighting at home on 10/28/2016.
Near
Berkshire Ln,

Coppell

,

TX

75019
Creative N.
Performed semi-annual maintenance for a residential client in Coppell; cleaned and tested all Kichler LED fixtures. Everything looked great.
Near
Carter Dr,

Coppell

,

TX

75019