Outdoor Lighting Solutions in Bedford, Texas provided by Creative Nightscapes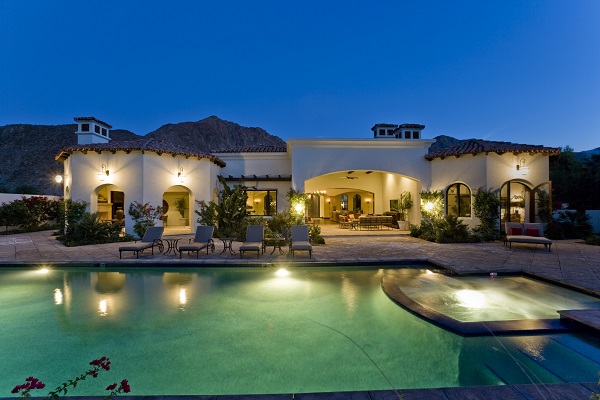 When you are looking for the best outdoor lighting solutions for your home in Bedford, Texas, Creative Nightscapes has solutions. With landscape lighting design and installation services offered in Bedford and the surrounding area, you can make a beautiful outdoor landscape with creative lighting. Whether you have a small front yard and you want to showcase your entry way, or you have extensive grounds that need accent lighting, Creative Nightscapes is ready to work with you to determine the best outdoor lighting plans for your property.
Landscape Lighting Installation and Design in Bedford
Installing lighting for your yard landscaping requires a professional in order to look great. Creative Nightscapes will work with you to come up with a design that you will love for your property. Together you will develop a plan that works for your home and your budget. When you care about how your home looks both during the day and at night, it's important to use a trusted, professional lighting installation and design company in the Bedford area.
LED Low Voltage Lighting in Bedford, TX
Creative Nightscapes offers environmentally friendly outdoor LED landscape lighting for a Greener tomorrow. This type of low voltage outdoor lighting offers a safe and reliable energy solution for illuminating homes and landscaping all night for pennies a day. You don't want to have big electric bills, though, and there are ways to get the lighting you love without a lot of expense.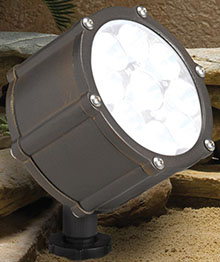 Landscape LED low voltage lighting is a great way to make your yard really stand out in Bedford. One of the best ways to do that is through the use of low voltage lighting, which doesn't use a lot of electricity but easily lights up even the biggest yards when placed correctly. There are also excellent options for eco-friendly lighting, so you can get everything you want in your outdoor lighting without harming your plants or the rest of the surrounding environment. Taking care of your yard is important while you work to make it look as good as possible, day or night. Creative Nightscapes offers field proven and eco friendly outdoor lighting products that are the most technically advanced in the outdoor lighting industry.
Landscape Lighting Installation and Design in Bedford, Texas
Give your home the attention it deserves with a well designed lighting plan from Creative Nightscapes. We work closely with our homeowners to develop a lighting concept that showcases your home at night, giving you more curb appeal. When you want to install new lighting to give your front yard a facelift, it's time to call Creative Nightscapes and develop a plan with our professional staff. When you want professional lighting design and installation in the Bedford, Texas and surrounding area, it's time to contact Creative Nightscapes.
Why Residents Love Bedford, Texas
With plenty of local amenities, sunny weather and an excellent school system, plenty of residents are happy to call Bedford, Texas home. The cost of living in Bedford is slightly higher (13%) than the average in Texas, but it is only 1% higher than the national average. Median home prices in Bedford are $161,700, which is 1% below the national average.
Demographics of Bedford, Texas

Demographically, the population in Bedford, Texas is just over 48,000. The median age is 40.5 years old. Almost 83% of the population is Caucasian, while 6% is African American. A little over 4% of the population is Asian. 58% of the population in Bedford, Texas, is married. The median household income in Bedford, Texas is $60,373.
With plenty of local shopping and restaurants in Bedford and an easy access to amenities by walking, there's a lot for residents within a short walking distance. From great restaurants to nighttime entertainment, Bedford is an active area for those that love getting out in the community. If you love gardening and you want to get more involved with others in the area, you can become a member of the Bedford Community Garden. Plant your own garden and get to know others interested in growing their own food. There are also seasonal events throughout the year, including outdoor concerts and other family friendly events.
Bedford, Texas is situated in between Dallas and Fort Worth, slightly closer to Fort Worth and a bit North. It takes about 25 minutes to drive from Dallas to Bedford, and a little less when you want to travel from Fort Worth to Bedford.
You can visit plenty of landmarks in nearby Dallas and Fort Worth, while you can also spend the day at Bedford Splash, a local water park with rides, slides and pools for you to enjoy. The Colleyville Nature Center is open daily along with other beautiful area parks.
Contact Us Today
Having low voltage LED lighting or other types of outdoor lighting options in your yard can really make it beautiful. Contact us, and we can help you explore some great options for an outdoor space you'll love, day or night.
We also install outdoor lighting in these other nearby cities:
Local Reviews
for Bedford, TX
Rated
4.5
out of 5 stars based on
2
customer reviews
Powered by Link Right Local
---
Very good service
Karen

-

Bedford

,

TX



---
Thoroughly professional company
Mark

-

Bedford

,

TX



From George Waters' sales presentation through installation, everything was top notch. Completely satisfied with our lights. You get what you pay for. I highly recommend Creative Lightscapes.
---
Patrick C.
Installed Kichler LED outdoor landscape lighting at home in Bedford Estates. Placed up and down lights throughout the front and back yards to accent various features.
Near
Wellington Ct,

Bedford

,

TX

76021
Patrick C.
Installed Kichler LED outdoor lighting at home in Bedford Estates. Placed up lights to accent Oak trees, Crepe Myrtles, and Japanese Maple. Mounted down lights to illuminate steps, patio, yard, and garden.
Near
Wellington Ct,

Bedford

,

TX

76021
Jerry H.
Installed Kichler LED outdoor lighting at home in Bedford Park Estates. Placed up lights to accent colums, trees, and entry way. Mounted down light in storage shed.
Near
Berkshire Ln,

Bedford

,

TX

76021
George W.
Installed Kichler LED outdoor lighting at home in Bedford Place. Mounted hardscapes under eaves highlighting garage door, walkways, patio, and landscape. Placed up lights to accent Crepe Myrtles, Sycamore tree, and facade of home.
Near
Wimberly Dr,

Bedford

,

TX

76021
George W.
Installed Kichler LED landscape lighting at home in Bedford Estates. Used up lights, down lights, and hardscapes in back yard mounted under Yaupon Holly trees behind pool to accent canopies; mounted in Oak trees moonlighting pool deck, water feature, steps to yard, playground, and patio; mounted under eaves and pergola highlingting patio deck, seating area and steps to pool.
Near
Welwyn Way Dr,

Bedford

,

TX

76021